"At about 1500 hours on 10th August 2019, I was at Venus Loop, Windsor Nature Park observing a Common Tailorbird (Orthotomus sutorius) singing away and hopping from branch to branch. Just then I a lone White-rumped Shama (Copsychus malabaricus) decided to join in.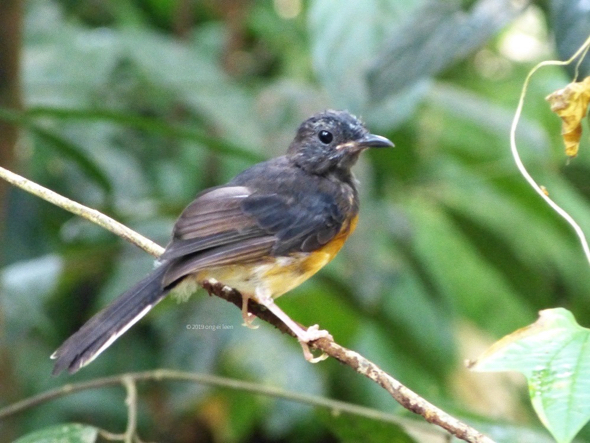 "Shortly after the Common Tailorbird took off, the White-rumped Shama flew across my path and perched on a branch just above the forest stream (above). Rather watchful, it looked to it's right, left and front several times. In less than a minute, off it plunged into the stream for the much awaited bath (below).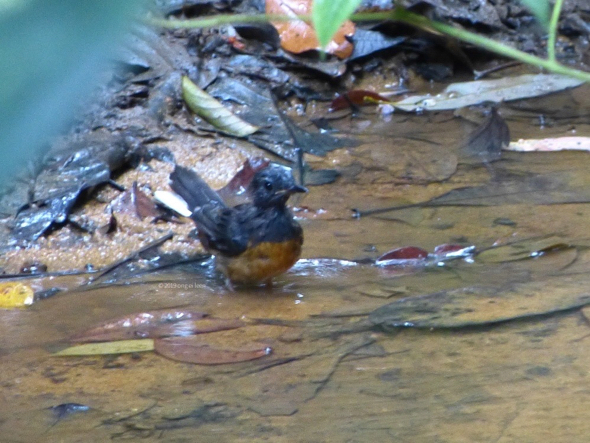 "The video recorded the White-rumped Shama perched on a fallen branch, preening it's feathers, right after it's first dip into the pool (below). Subsequently, it went for a second round of splashing bath.
"This stream is frequented by the bulbul family. Olive-winged Bulbuls and Yellow-vented Bulbuls were seen enjoying their baths at the stream just before the White-rumped Shama."
Ong Ei Leen
Singapore
20th August 2019
This post is a cooperative effort between Birds, Insects N Creatures Of Asia and BESG to bring the study of birds and their behaviour through photography and videography to a wider audience.