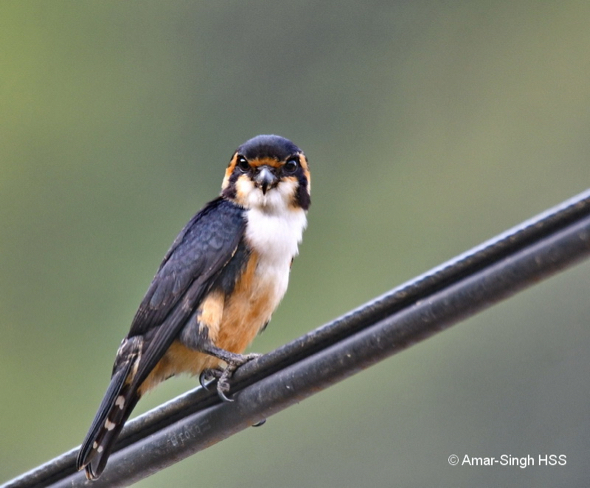 "I had an extended opportunity to observe two first year Black-thighed Falconets (Microhierax fringillarius) – as seen from the significant residual rufous colouration on the white parts of the head).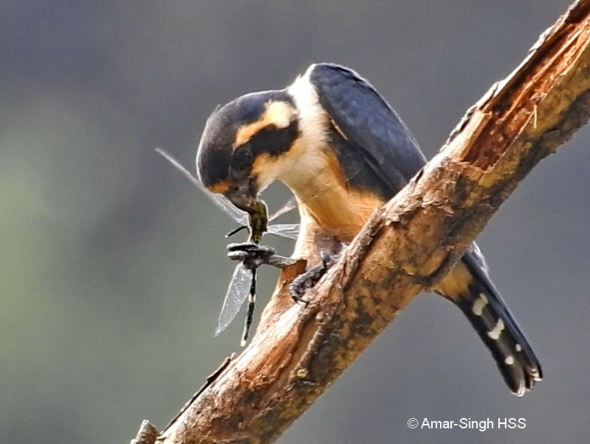 "They caught and fed mainly on dragonflies. One of the dragonflies I managed to identify is the Brachydiplax chalybea (Blue Dasher). [Note: Wildlife consultant Subaraj Rajathurai has identified the dragonfly as Orthetrum sabina (Variegated Green Skimmer)].
"They caught the dragonflies in the claw while on the wing. They hold it in one claw and eat it piecemeal while the prey is still alive; they did not eat the wings. The pair did not share prey with each other.
Dato' Dr Amar-Singh HSS
Ipoh, Perak, Malaysia
1st July 2019
Location: Ipoh City, Perak, Malaysia
Habitat: Limestone hills at outskirts of the city