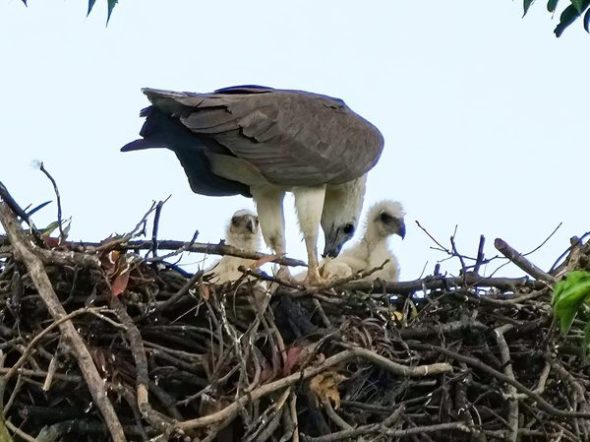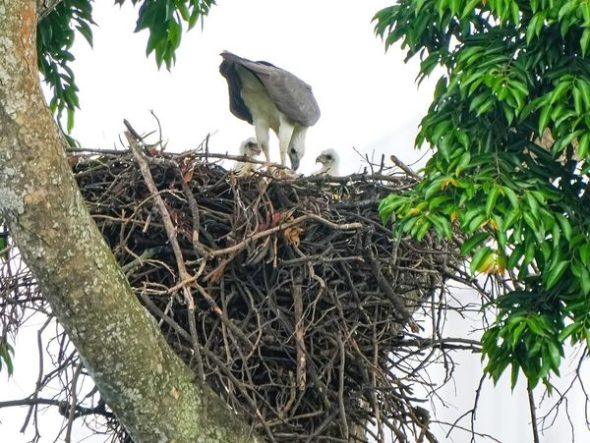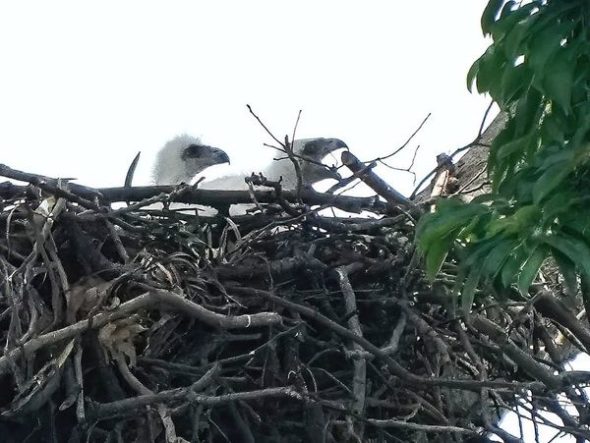 I brought some students to Fort Canning Park to have a look at the White-bellied Sea Eagle's (Haliaeetus leucogaster) nest. There are two chicks in there and here are some photos of them with one of their parents.
They were feasting on this fish which the parent brought back. Big and yummy, I suppose!
Andy Chew
14 June 2022
Note to readers: If you like this post please tap on the Like button at the left bottom of page.