Here's a video of Oriental Pied Hornbill (Anthracoceros albirostris) feeding eggs to the female and chick, Morten said that they look like pigeon eggs. We saw the male at around 6pm, perched on a branch near the nest. It flew off and after 25 minutes later came back and regurgitated 2 eggs. Note that this nest hole has 2 entrances for the male to feed.
A nest of the Oriental Pied Hornbill was reported in February 2022 near the Newton Food Centre in Singapore. This video was taken on 25th February at 6.25pm…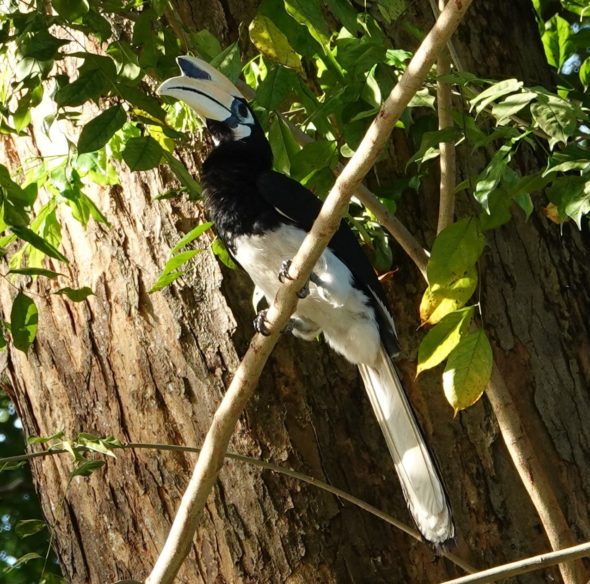 Article by Bee Choo Strange.
Read https://besgroup.org/2022/02/22/oriental-pied-hornbill-nesting-in-limestone-cavity/ and https://besgroup.org/2017/05/15/male-oriental-pied-hornbill-at-the-nesting-hole/ .
Note to readers: If you like this post please tap on the Like button at the left bottom of page.