"Brownish bulbuls are often sadly unrated.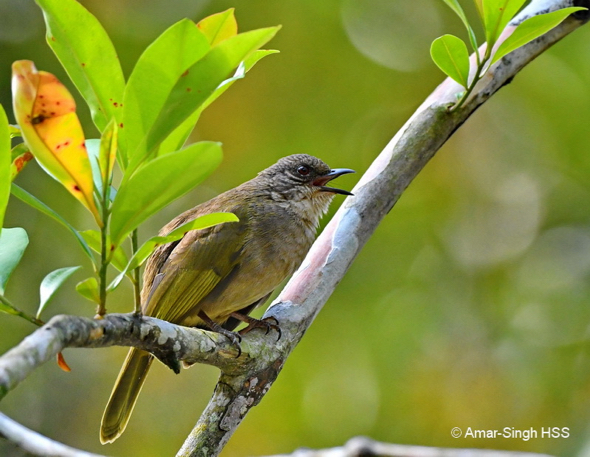 The image above shows the Olive-winged Bulbul (Pycnonotus plumosus plumosus), below shows the bird feeding on the Malayan Teak (Vitex pinnata).
"This fruit is favoured by many forest bulbul species as well as by:
Asian Fairy Bluebird (Irena puella malayensis)
Spectacled Spiderhunter (Arachnothera flavigaster)
Little Spiderhunter (Arachnothera longirostra)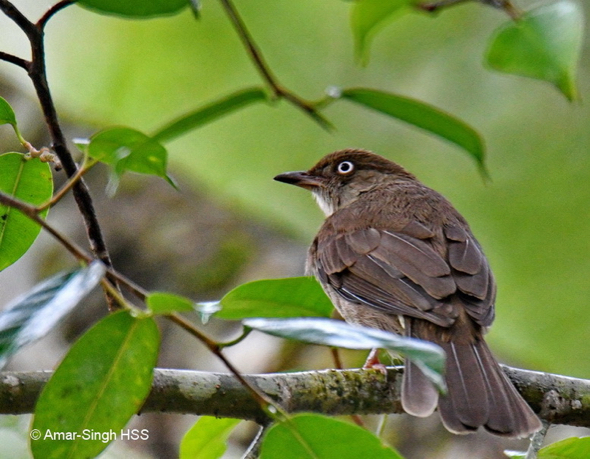 "The Cream-vented Bulbul (Pycnonotus simplex) (above) – I often think of it as the 'White-eyed Bulbul'.
"The Spectacled Bulbul (Pycnonotus erythropthalmos) is my personal favourite (above). Here seen in a very popular fruit tree of many bulbuls (name unknown).
Dato' Dr Amar-Singh HSS
Ipoh, Perak, Malaysia
15th October 2019
Location: Kledang-Sayong Forest Reserve, Ipoh, Perak, Malaysia
Habitat: Trail along primary jungle