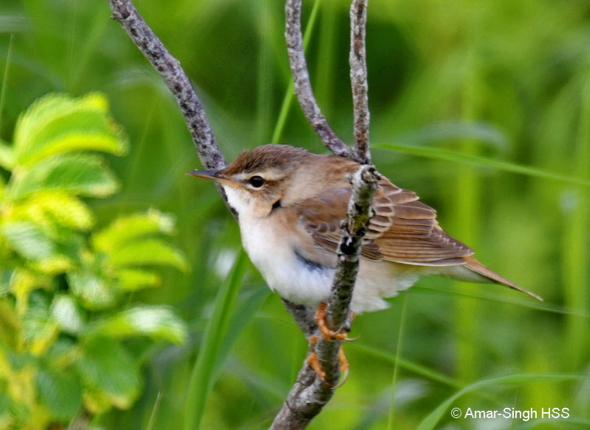 "A tough Locustella Warbler (Locustella ochotensis ochotensis), commonly known as Middendorff's Grasshopper-warbler, it is hard to see and uncommon even in Hokkaidō.
"Can look quite variable in different posture and lighting – all images are of the same bird.
The image below shows the warmer uppertail-coverts and rump, as well as the sub-terminal black spots and white tips of the tail. Kennerley et al 2010 suggest that L. o. ochotensis are warmer and have diffuse mantel streaking than the northern subspecies.
Dato' Dr Amar-Singh HSS
Ipoh, Perak, Malaysia
9th June 2019
Location: Notsuke Peninsula, North-East Hokkaidō, Japan
References
1. Peter Kennerley, David Pearson, B Small. Reed and Bush Warblers. Helm Identification Guide. 2010.
2. Mark Brazil. Birds of Japan. Helm Field Guides 2018.