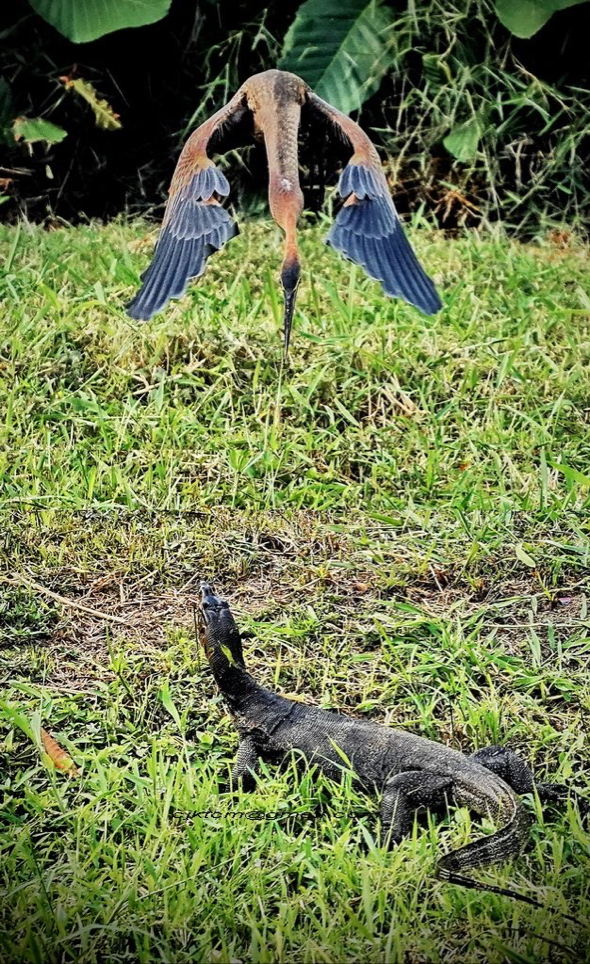 The above photograph was documented at about 8.35 PM around Pandan River by Jkai Chan.
A "great action shot" wrote Tay Yew Nguan. Lanceflare Photoblog was also impressed, noting that it was a "fantastic capture." Siah Seok Hong agreed that it was indeed a "great shot."
At a glance the photograph may have given the impression the Purple Heron (Ardea purpurea) was zooming down towards the Malayan Water Monitor (Varanus salvator) on the ground below. But was that what actually happened?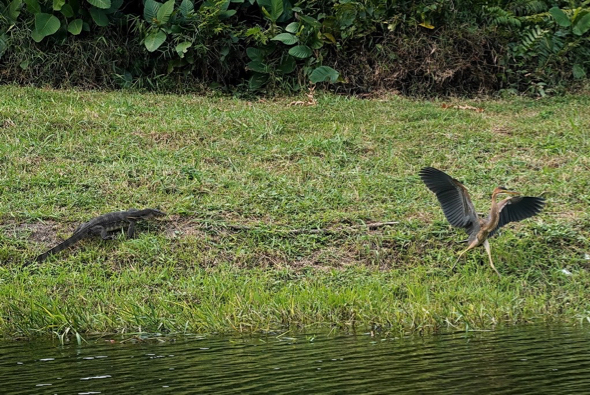 As later related by Jkai, what actually happened was that the heron was on the ground. It was targeted by a lurking monitor lizard hidden among the grasses nearby. Fortunately for the heron, it became aware of the impending attack and immediately flew off sideways before landing nearby (above).
The final words came from Jeremiah Loei who wrote that "…usually a picture can have many interpretations, unless the owner tells the story, others can make use of it for their own benefit…"
Jkai Chan, Yew Nguan, Lanceflare Photoblog, Siah Seok Hong & Jeremiah Loei
Singapore
3rd September 2019