"A group of almost 20 Smooth Otters (Lutrogale perspicillata) with pups were enjoying themselves catching fishes and feeding. Suddenly, there was a huge splash and one otter pup was caught by a huge Malayan Monitor (Varanus salvator). It was dragged to the shore screaming.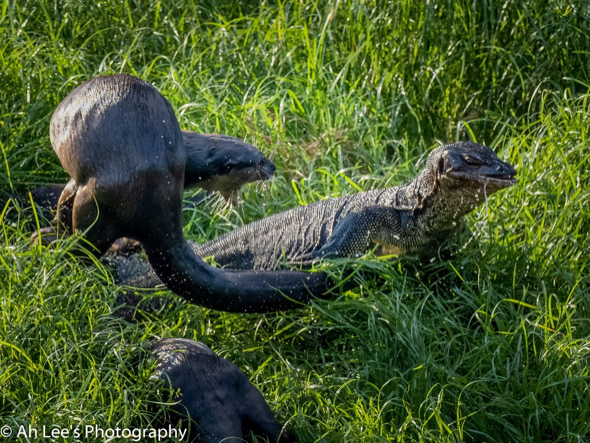 "Immediately, the mother otter sprang forth and attacked the monitor lizard. A bite to its neck cause so much pain that it released the pup. Other otters in the group also came to the aid of the mother and chased the monitor lizard up the tree. The pup which was bitten seem OK and re-joined the group."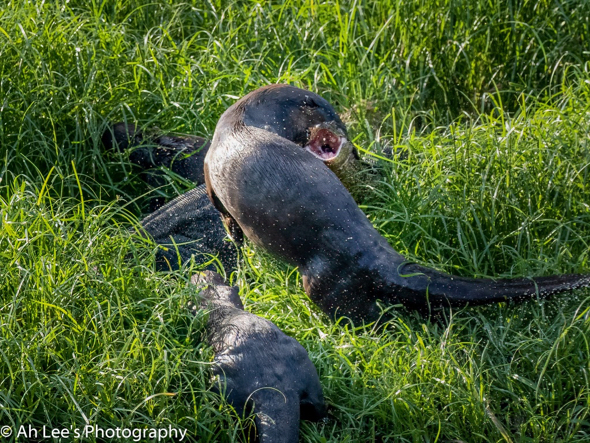 The Malayan Water Monitor is a fierce predator, known to attack a python, a rodent and turtles and young crocodiles.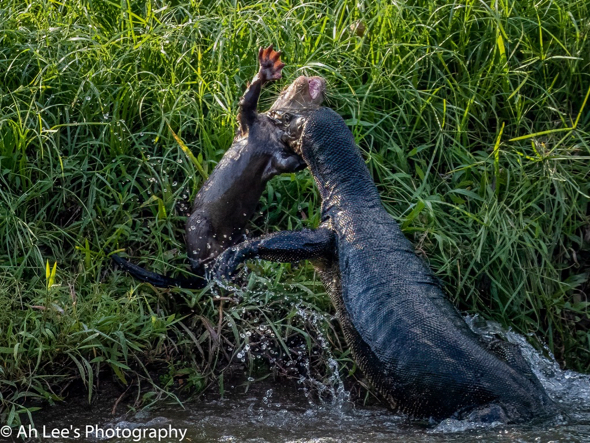 The Smooth Otter is another fierce predator. Although it feeds mainly on fish, is also prey on small mammals. Tay Yew Nguan noted that although "otters are ferocious predator themselves. They have no known predators here in Singapore until now."
Dr Lee Van Hien with Tay Yew Nguan
Singapore
15th July 2019