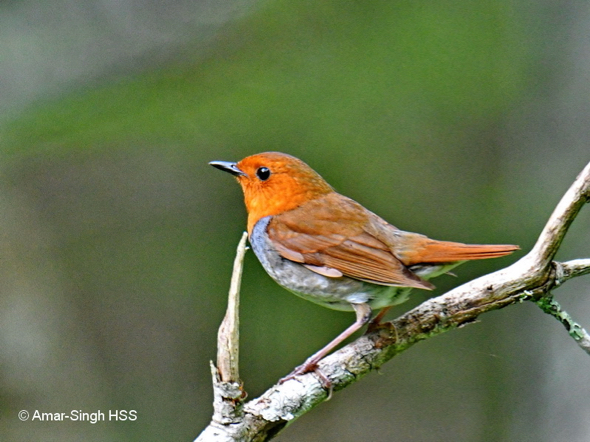 "One of the darlings of the trip were the Japanese Robins (Larvivora akahige akahige). Given the opportunity I would like to spend many days learning about them.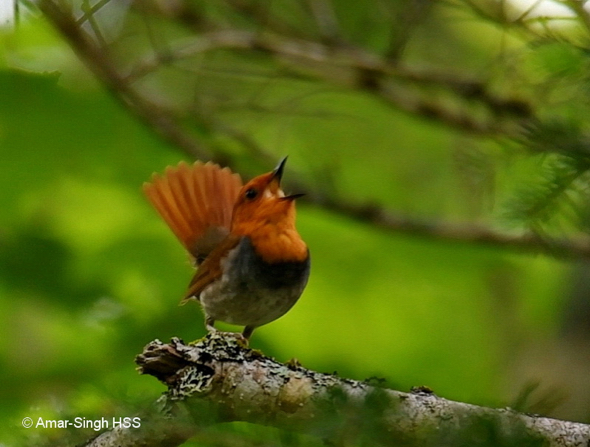 "The birds are not hard to find as the song is distinctive and loud; we identified at least 6 different birds within a large forest area. But they are extremely hard birds to see and we made many attempts before this adult male allowed some superb views.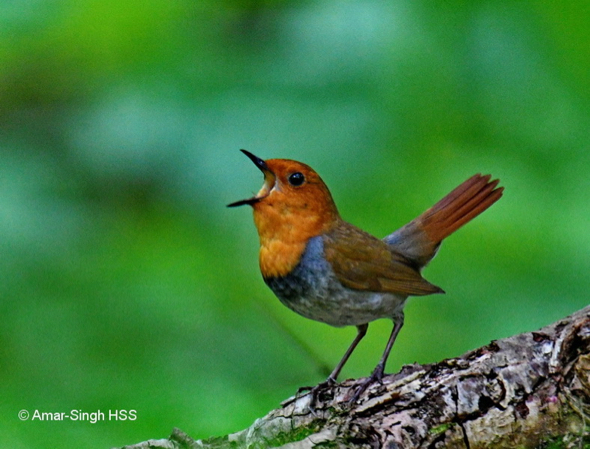 "The Japanese Robin prefers the dense undergrowth of mature forest, often in dark and damp conditions. They tend to move about on the forest floor and are shy birds, making views difficult.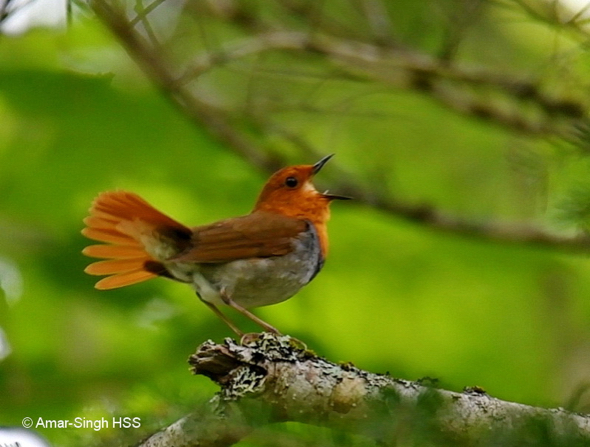 "We suspect this male was nesting and heard the high pitched contact calls with the partner – the male was possibly trying to distract us from the nesting site, hence the extended display. The male looks like it had worn plumage. Peter Clement, Chris Rose, Robins and Chats, Helm Identification Guides 2015 state 'Worn plumage …. may show broader blackish breast-band and more extensive grey bases….'.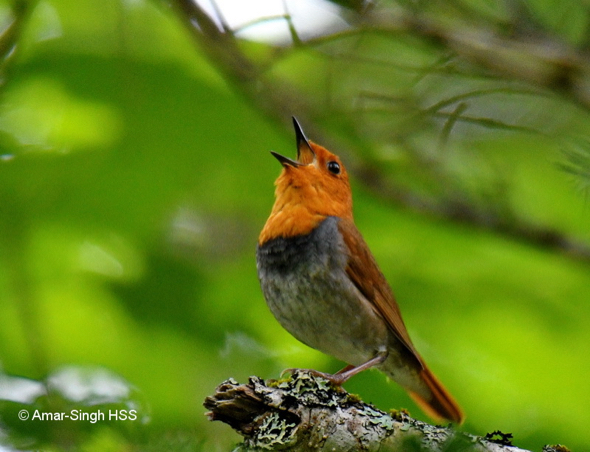 "When belting out the song the bird tends to extend the head back and cock the tail but this is not always done. At times the tail is erect and fully open when singing (see video). I attempted a few videos using my wife's shoulder for support (not wanting to frighten the bird with flash or a tripod). The video (some shake) shows the classical behaviour when singing and variations in calls and posture. Video recording here:
"More about calls and song in a separate post."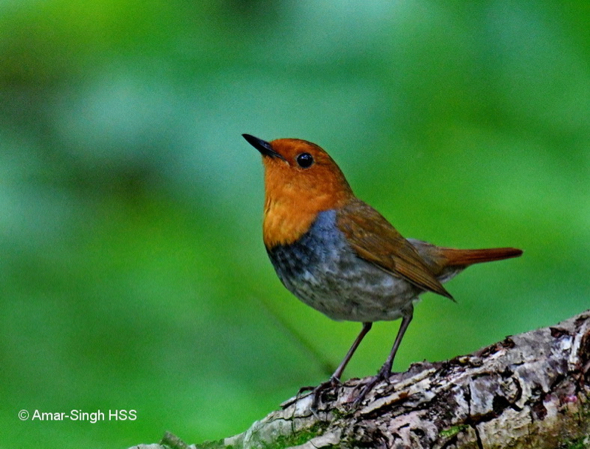 Dato' Dr Amar-Singh HSS
Ipoh, Perak, Malaysia
10th June 2019
Location: East Hokkaidō, Japan