"I saw a pair of adults Red-wattled Lapwing (Vanellus indicus atronuchalis) caring for 3 juveniles this morning.
"When comparing juveniles to adults:
1. Juveniles have a brown head instead of black.
2. The black upper breast of juveniles is well developed but not the back of the neck, face, throat and tail.
3. The red in the bill and wattle is orange in juveniles.
4. The red eye-ring is not yet appeared.
5. The legs in juveniles are paler.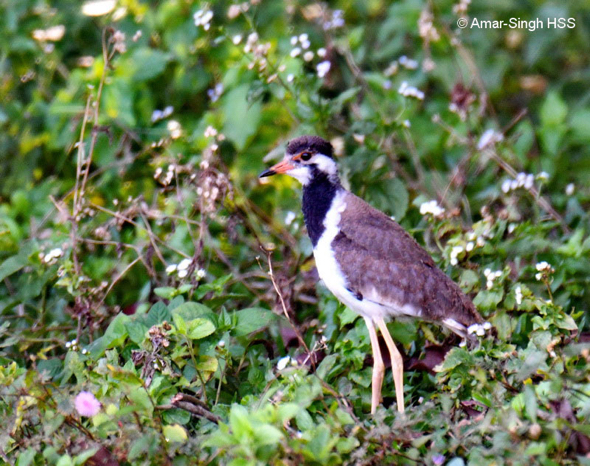 "The adults were careful with my presence, that of nearby dogs and other adult Red-wattled Lapwings. When the dogs came near, the presumed adult male took off and approached them to do a broken wing display. Fortunately the dogs had other activities to occupy them. Other Red-wattled Lapwing were addressed with a physical threatening display and loud call.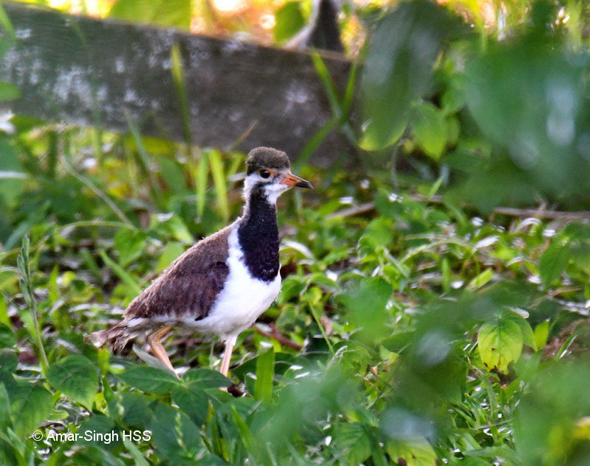 "With me the presumed adult male set of a barrage of calls to alert and call the young closer. These calls were not addressed at me as much as to warn and 'herd' the young. The calls for this species requires more work and are not confined to the classical 'did-he-do-it'. I have recently posted another type of call with a juvenile in ditch. On this occasion the presumed adult male used predominantly a recurrent single syllable call that sounded almost like a high frequency 'tit'. It was used continually in runs of 12-15, or shorter bursts of 3-5 or even individually in a spaced out rate.
"Above is the warning call and below the sonogram/waveform.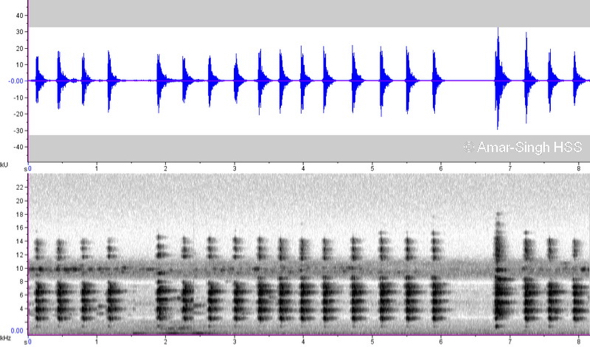 "The juveniles were self-feeding but also dependent on adults for food.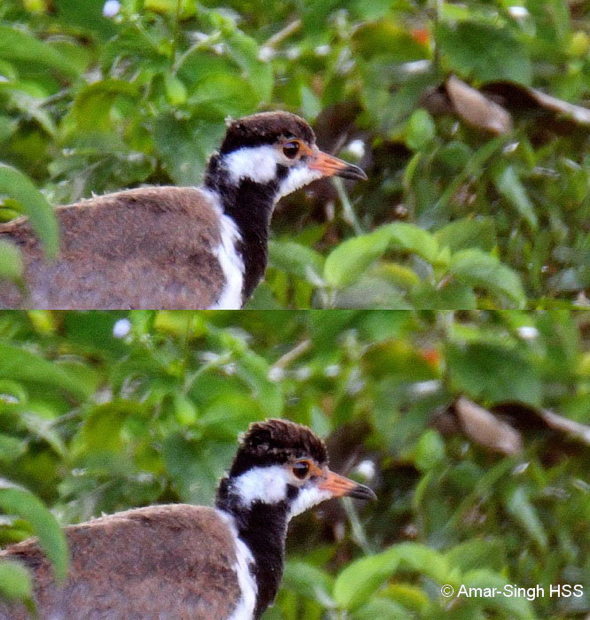 "Above shows the crest of the Red-wattled Lapwing and below the rear view of plumage".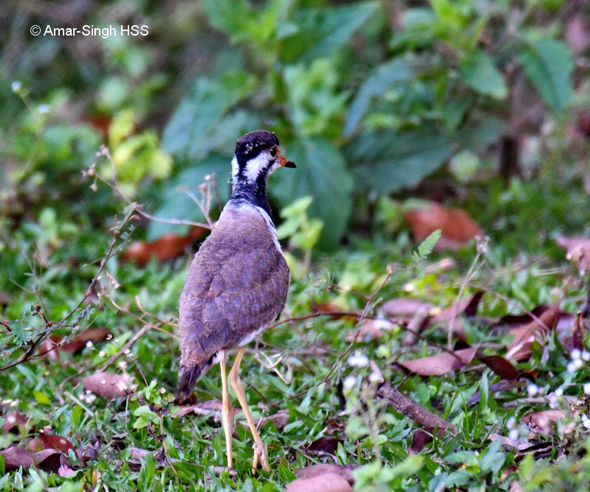 Dato' Dr Amar-Singh HSS
Ipoh, Perak, Malaysia
15th July 2018
Location: Ipoh, Perak, Malaysia
Habitat: Ex-mining pools 'wetlands' near limestone hills