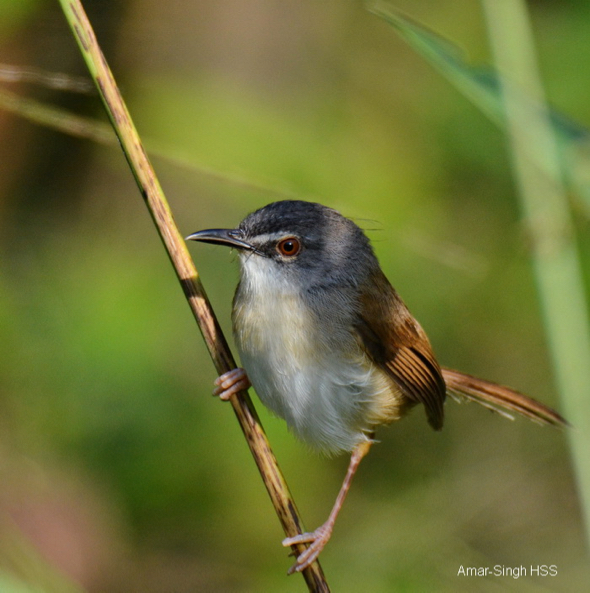 "Had an opportunity to observe a family group of Rufescent Prinia (Prinia rufescens extrema) at least 3 in close proximity.
"Two adults (top, above, below) …
"…and an immature (below).
"The immature was self feeding but still had some moulting of the head and mantel, a less dark face, and a lighter yellow-orange lower mandible.
"Had further opportunity recently to listen to calls and recognise that they have more calls than that documented. I heard five different calls and documented three.
"There is an audio recording of 3 different calls HERE . See the sonogram and waveform below:
"There is the common strident call "ch'wik" given in runs of 2-7; a single "chirp" and a softer, fast-paced tittering response call.
"A longer recording can be heard HERE."
Dato' Dr Amar-Singh HSS
Ipoh, Perak, Malaysia
7th December 2014
Location: Tambun, Ipoh, Perak, Malaysia
Habitat: Secondary growth near limestone hills