On 20th March 2014 that was World Sparrow Day, BESG posted an article highlighting the reluctance of local birdwatchers to observe the common Eurasian Tree-sparrow (Passer montanus) LINK. Because of this disinterest, information on this sparrow is limited.
Thong Chow Ngian responded to the post and sent in a series of images on this sparrow nesting in a hole in what appeared to be a willow tree that grew in the grounds of the giant bus bay in Seoul Zoo. The images were taken in June 2013 when Chow Ngian was on a tour of Seoul, Korea.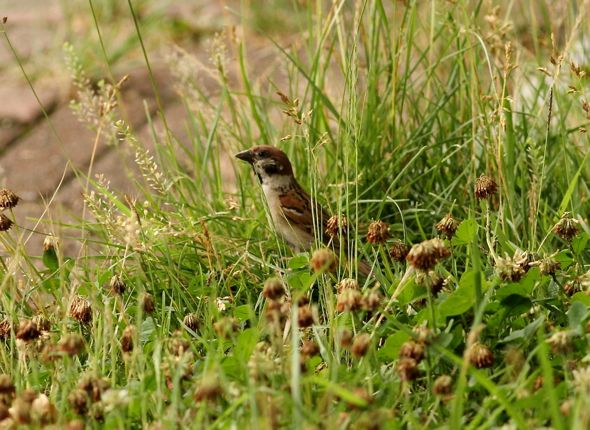 The above image shows the adult bird foraging in the grounds of the bus bay, about 30 metres away from the nesting tree.
An adult was seen flying to the nest with the food for the chicks (above).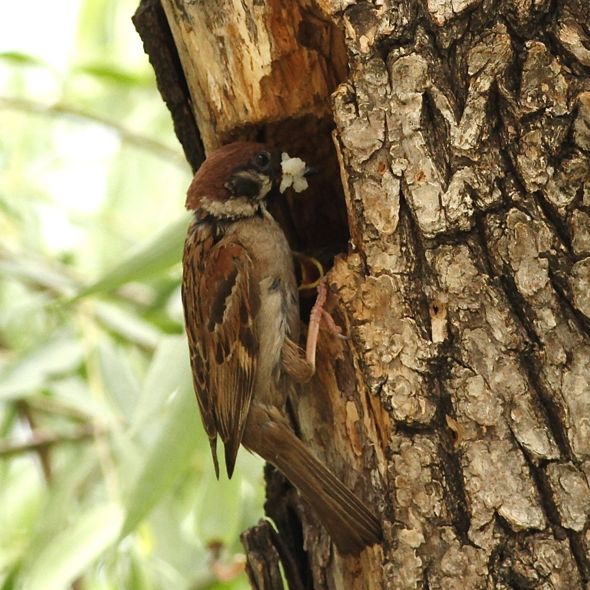 The adult bird landed at the mouth of the cavity ready to feed the chicks.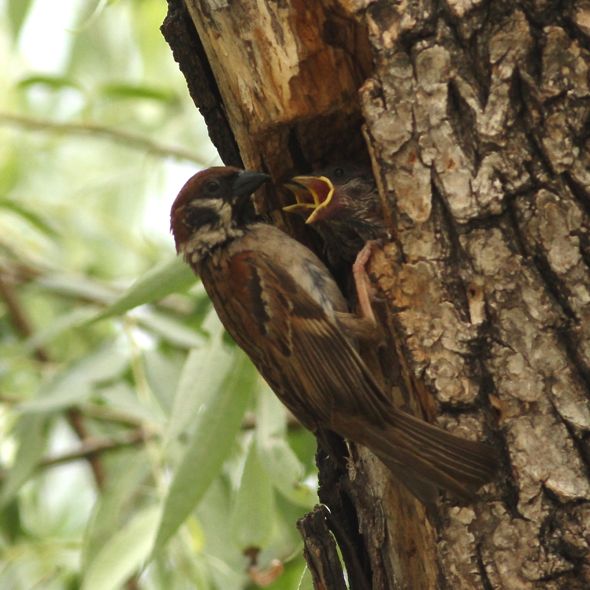 After feeding the chicks, the adult was about to fly off although the chicks were still hungry, begging for more.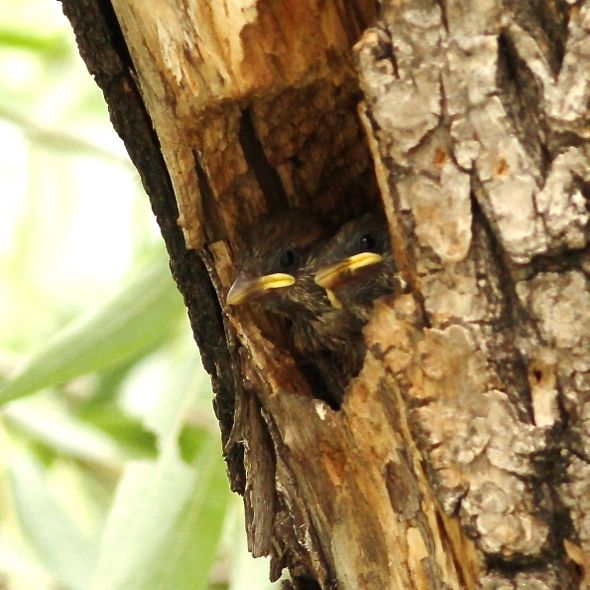 The two chicks at the entrance of the nest, eagerly waiting for the return of the adult bird. Note the prominent yellow oral flanges of these chicks (above).
Here, the adult returned to the nest without any food, much to the disappointment of the chicks (above).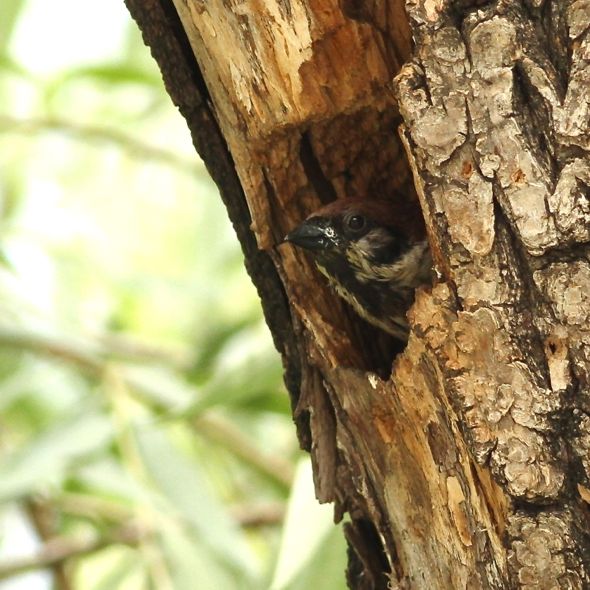 The adult bird is seen in this imagee squeezing into the nest cavity with the chicks, probably cleaning the interior of the nest.
Thong Chow Ngian
Singapore
March 2014