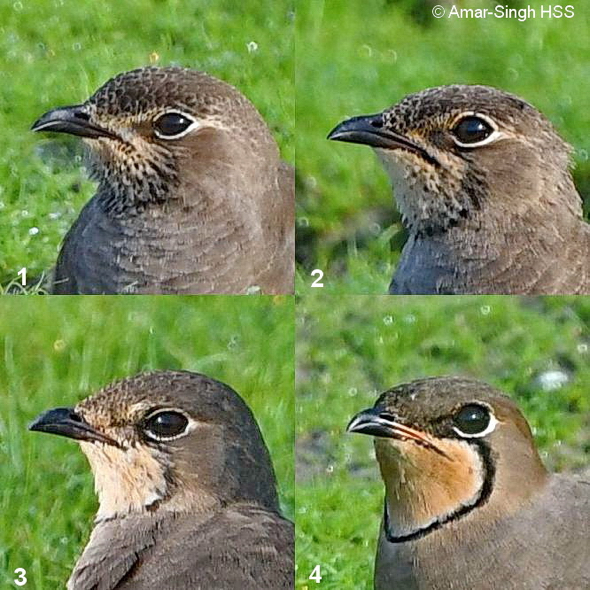 "Above is a composite of 4 Oriental Pratincole (Glareola maldivarum) birds to try and show juvenile to adult transition; images arranged according to assumed maturity. The difficulty is confusing an adult non-breeding with a juvenile.
"Non-breeding adults tend to lose the buff plumage to neck and chest; the solid narrow black collar in breeding adult is now broken and appears as short dark streaks. Juveniles are similar to non-breeding adult but the key features in head and neck that should help differentiate them is:
1. The mottled appearance of the crown
2. A complete white eye-ring (upper part of circle not so clear in adults)
3. The mottled dark brown/black in the throat.
"If you look at the composite, the bird in image 1 and 2 are obviously juveniles and that in image 4 an adult (with still some breeding plumage). The bird in image 3 is more difficult and could be a non-breeding adult but there is still some faint crown mottling at the eye rig is sharp, so I think it is an older juvenile (subadult).
"Appreciate opinions and corrections.
Images above and below are those of juveniles.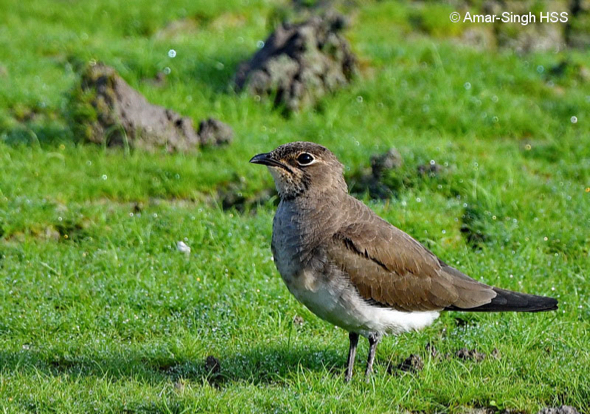 "Good reference: Higgins, P.J. & Davies, S.J.J.F. (editors) 1996. Handbook of Australian, New Zealand & Antarctic Birds. Volume 3, Snipe to pigeons. Melbourne, Oxford University Press. Vol. 2, pages 648-649, Vol. 3, pages 365-373; plate 23 available HERE.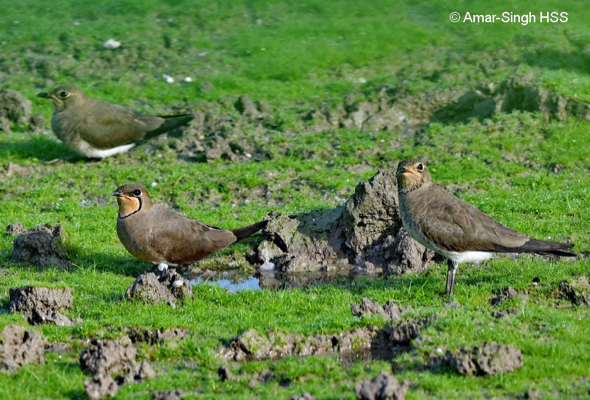 Dato' Dr Amar-Singh HSS
Ipoh, Perak, Malaysia
10th October 2019
Location: Malim Nawar Wetlands, Perak, Malaysia
Habitat: Extensive ex-tin mining area with pond/lakes, wetlands, fish farming