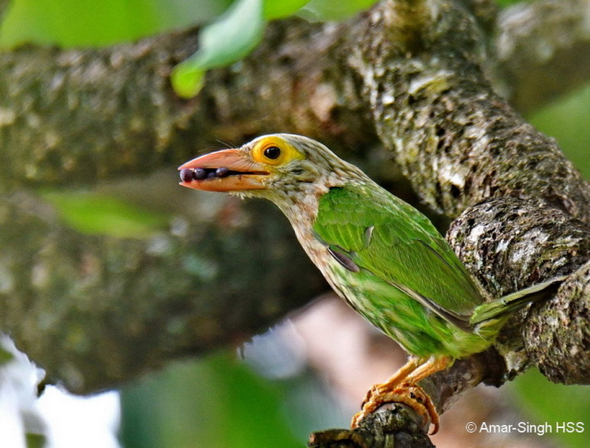 Dr. Jean Ho's video was recorded this morning from her residence. She had earlier recorded the haunting call but only now was the call identified.
The video was sent to field ornithologist Wang Luan Keng who identified the call as that of a Lineated Barbet (Psilopogon lineatus).
You can check out the call HERE.
Dr. Jean Ho & Wang Luan Keng
Singapore
15th December 2019