"Some 25-30 sparrows live in our garden… in the bougainvillea scramblers mostly. They are mainly House Sparrows (Passer domesticus).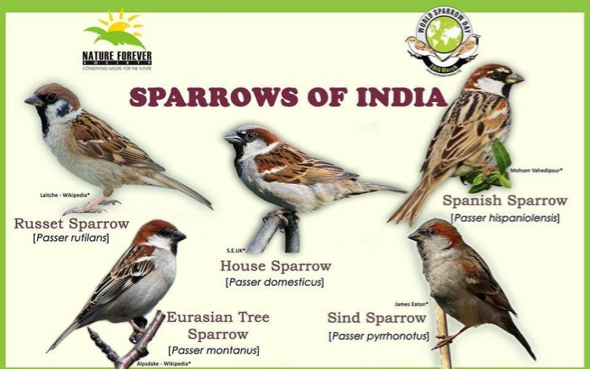 "Earlier I used to cut off the dead wood of climbers and trees, thinking it looked ugly. But my husband pointed out the dead wood provided lots of protection to birds from cats and shikras and against the elements.
"They nested in there, went to sleep and generally used them as living room too in different parts of the day.
"The tree pictured in the video below is the gooseberry tree.
"A second video below, shot a few years ago, shows sparrows mating in spring time. They are perched on the madhumalti vine (Combretum indicum, also known as the Chinese honeysuckle or Rangoon creeper).
Anjana Mehta
Rajasthan, India
28th February 2019