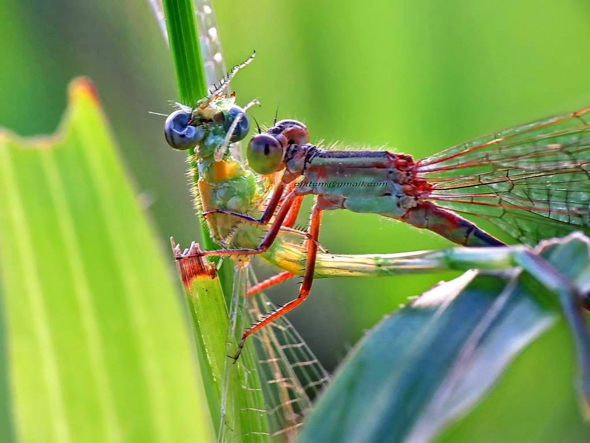 Dragonflies and damselflies are carnivores, catching prey on the wing. Small preys may be eaten on the wing while bigger ones are taken back to its original perch to be slowly eaten up. They target mainly insects, seizing them with their spiny legs and chewing them from the head down with their powerful mouth parts.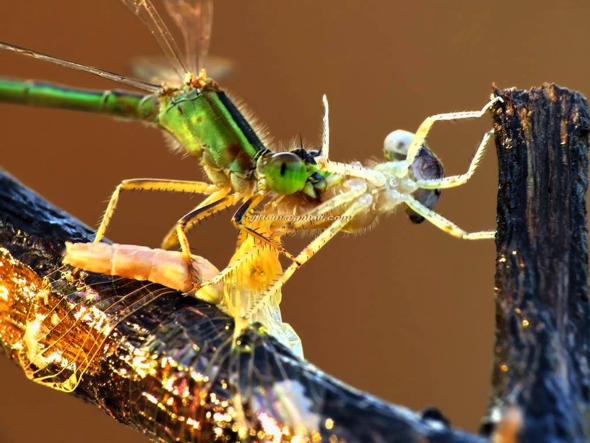 Jkai Chan's images of a damselfly eating another damselfly are shown above while his video is shown below.
Lena Chow, who has for many years been studying this group of insects, has this to say: "The predator in the video might be a Common Bluetail (Ischnura senegalensis) (below), but hard to confirm without the whole body and tail. Its prey is too mutilated for ID."
Jkai Chan & Lena Chow
Singapore
15th April 2019
This post is a cooperative effort between Birds, Insects N Creatures Of Asia and BESG to bring the study of birds and their behaviour through photography and videography to a wider audience.