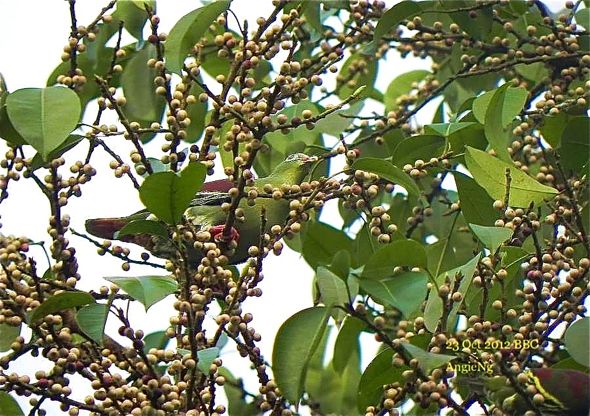 Angie Ng came across a large Grey Fig (Ficus virens) with branches thick with figs on 23rd October 2012. Among the many birds feasting on the figs were Thick-billed Green-pigeons (Treron curvirostra), an uncommon resident species (above).
A few days earlier, Lena Chow was watching a flock of Thick-billed Green-pigeons gorging themselves on the same figs at Bukit Brown. Her video above shows "a gorgeous male pigeon having his fill."
This would be a new item for our Plant-Bird list LINK.
Lena Chow & Angie Ng
Singapore
November 2012