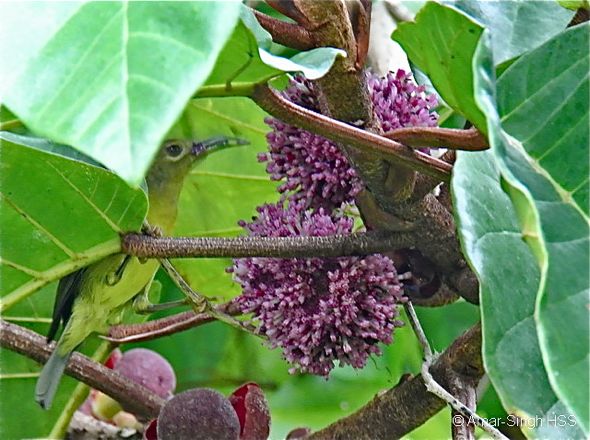 "More from Kuching – they was a small green lung around the hotel which I explored every morning while waiting for transport to the convention center.
"Saw a pair of Brown-throated Sunbirds (Anthreptes malacensis) feeding on Poikilospermum suaveolens nectar. Possibly A. m. malacensis rather than A. m. bornensis. They seem to need to 'eat the flowers' to get to the nectar.
"There was recent discussion on birds that feed on the Poikilospermum suaveolens nectar, see: LINK
I have also seen a Chestnut-capped Laughingthrush Garrulax mitratus major feeding on the same plant, see: HERE.
Dato' Dr Amar-Singh HSS
Kuching City, Sarawak, Malaysia
Habitat: Urban environment with tiny green lung around hotel, early morning,
11th September 2012