The Malayan Banded Pitta, Hydrornis irena,  is also known as the blue-tailed pitta, the Irene's pitta, the banded pitta and Van den Bosch's pitta. It was formerly referred to as Pitta irena.  It is distributed in Malaysia, Thailand and Sumatra. The natural populations are under stress from habitat destruction as well as illegal pet trade. It is classified as near threatened under the International Union for Conservation of Nature conservation status.
Art Toh and birding friends visited the Lenggor Forest, Johor, Malaysia and the following photographs were taken on 15 April 2023.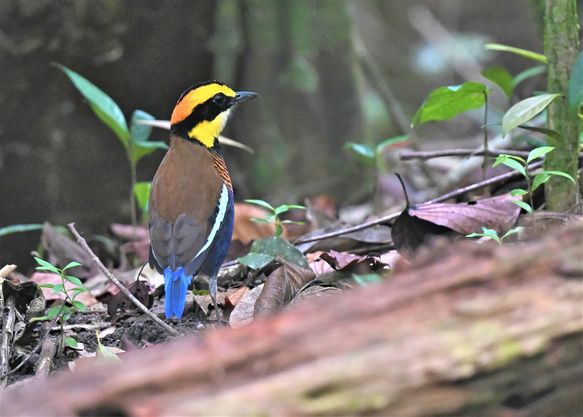 Read this post about the Pitta that Sim Chip Chye recorded in Palawan, Philippines.
References:
Handbook of the Birds of the World © 1996 Vol. 8
Wikipedia: Pitta birds https://en.wikipedia.org/wiki/Pitta
All photographs © Art Toh.
Texts and captions by Teo Lee Wei.
Note to readers: If you like this post please tap on the Like button at the left bottom of page.