In the post https://besgroup.org/2023/01/15/warrnambool-holiday/  Wong Kais shared a select few images of animals he encountered in Warrnambool.  He visited the holiday town in March 2023 to explore other parts of the town and its nature again. At the Botanical Gardens, he came across the camp of Grey-Headed Flying Foxes which has grown in size.  The bats  were squealing, shrieking and very restless on the trees. Watch this https://youtu.be/js44FfOdmJg video to see what the bats were up to.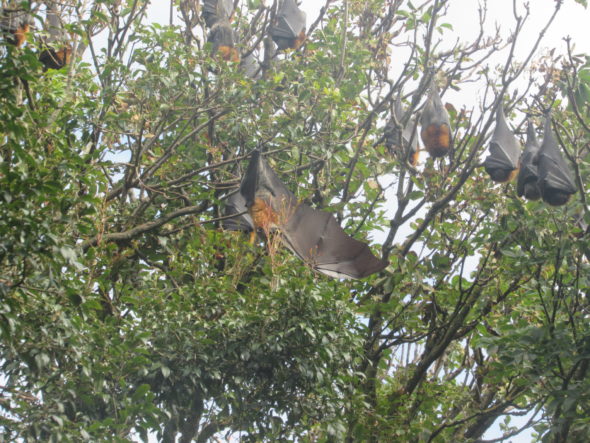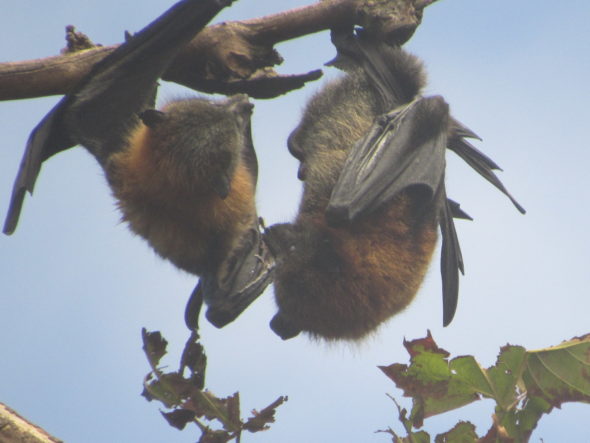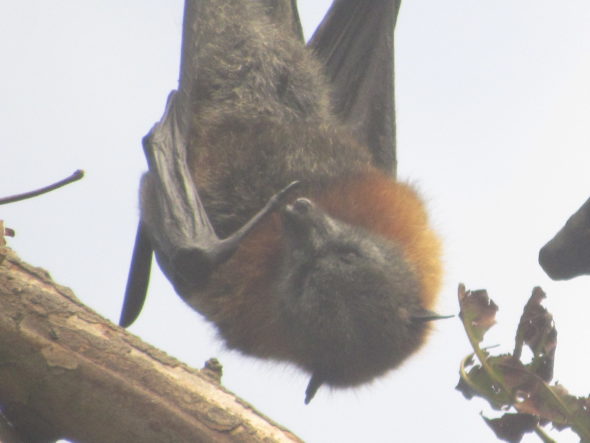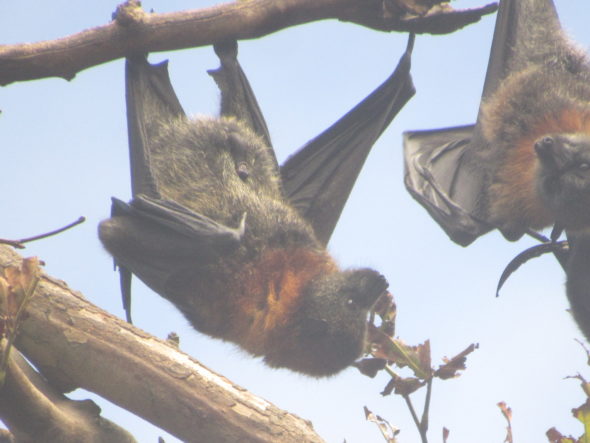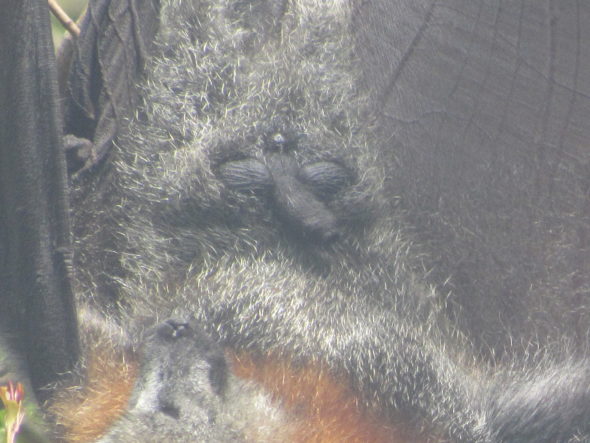 The photo gallery below shows the bats hanging densely from different trees.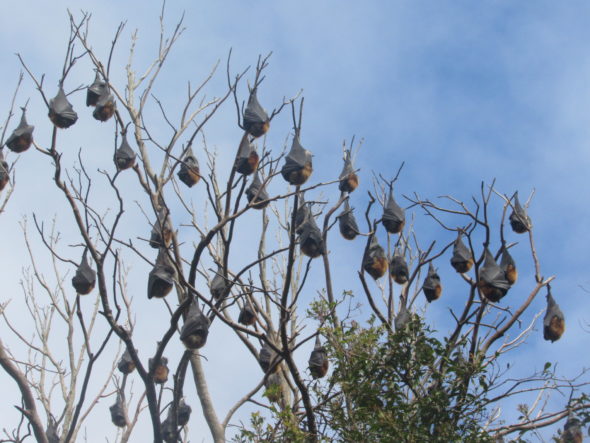 The bats mate during the months of March to May during the day. Females then give birth to one young after a gestation period of ~ 27 weeks.  Thus, young bats are seen during the months of September to November.  The little ones are breastfed and are fully weaned from February to April.
All photographs © Wong Kais. All images taken at Warrnambool Botanical Gardens on 9 March 2023.
Notes: White bellied sea eagles are known to capture these bats in flight and pythons slither up the trees to eat them.  These flying foxes a.k.a. bats, play important ecological roles in the reproductive success of forest plants. The plants are pollinated by the bats while feeding on the nectar and pollen, thus encouraging seed set.
References: 
Myth busting: Grey – headed Flying Foxes . A Youtube video shorts by Green Adelaide. https://youtube.com/shorts/9GYY7M2DQKw?feature=share
Grey – headed Flying Foxes – Slow motion and dipping behaviour by Lerako. https://youtu.be/MbhFKcqNFUU
4. True Facts about Fruit Bats by Ze Frank https://youtu.be/j_SjhcdF_J4
5. Grey- headed Flying Fox by Wicked Wildlife https://youtu.be/EaVYV17dpDk
6. Flying Fox sounds – The shrieking calls of flying foxes at night in the Australian bush by Wild Ambience https://youtu.be/knulk0uMp2A
Note to readers: If you like this post please tap on the Like button at the left bottom of page.