A female Batik Golden Web Spider (Trichonephila antipodiana) feeding on a large Scarab beetle spotted at Sungei Buloh Wetland Reserve on 8 Jan 2023. Quite a large meal for a large spider.
Below is a gallery of four beautiful pictures Soh Kam Yung documented of the spider devouring the beetle.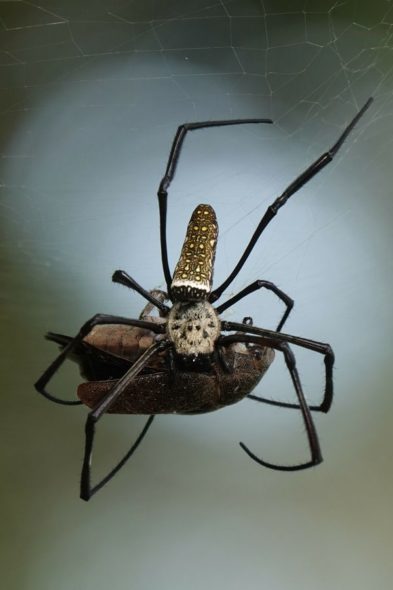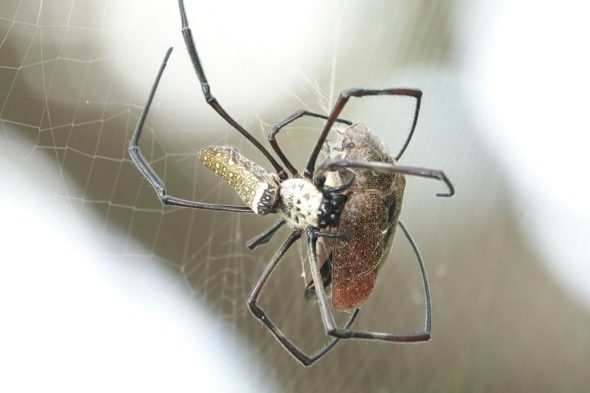 Note to readers: If you like this post please tap on the Like button at the left bottom of page.