Soh Kam Yung spotted a two-striped Telamonia, Telamonia dimidiata, at Pasir Ris Park on 10 Dec 2022. A common jumping spider; this one was willing to stay relatively still while these shots (Images 1 – 4) were being taken.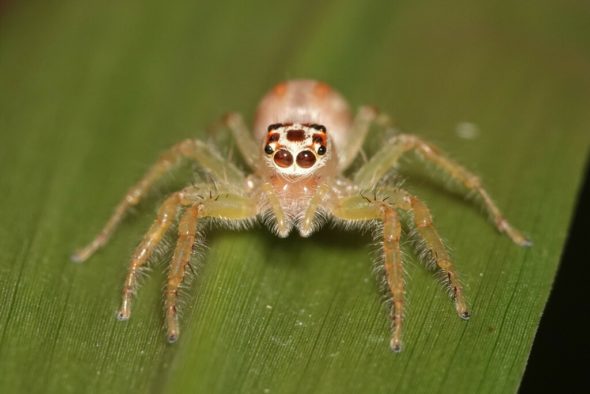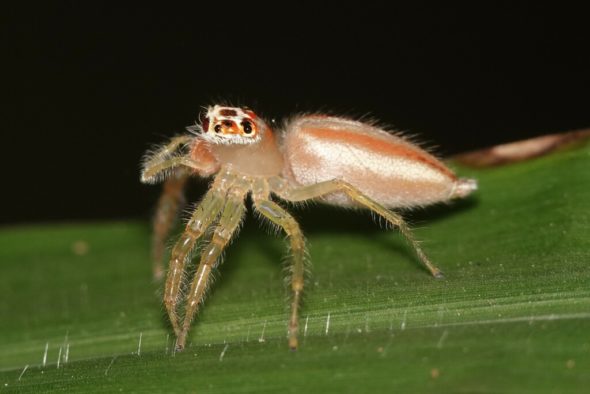 References: 
All photographs © Soh Kam Yung
Captions by Teo Lee Wei
Note to readers: If you like this post please tap on the Like button at the left bottom of page.