Wong Kais explored Warrnambool, Victoria, Australia from 25/10/2022 to 8/11/2022.  Warrnambool is a city along the Great Ocean Road, sandwiched between the famous towns of Port Fairy and Port Campbell.  A V/line train service runs from the Southern Cross Station, Melbourne to Geelong and terminates at Warrnambool. During his stay he was soaked and inconvenienced by the frequent spells of  rain drizzle which hampered his photo taking, and had to don a raincoat whenever he stepped out of the accommodations. On the few days when clear skies appeared, Wong Kais took in the scenery from the Cannon Hill Lookout as well as visit the Botanical Gardens designed by William Guilfoyle, who was then the Director of the Melbourne Botanical Gardens.
The city is laid out neatly in typical style seen in Australian towns and cities.  Warrnambool has round-about at almost every road junction and this makes the city stand out from other towns/cities he has visited so far. Drivers are law-abiding and considerate, always giving way to pedestrians who cross at designated spots near the round-about.
The city is well served by the usual big players : IGA, Aldi, Coles and Woolworths supermarkets. The fresh local produce requires little cooking and flavouring to bring out the best. Visitors are spoilt for choice of cuisine. Even Penang delicacies prepared by the son and daughter-in-law of a Penangite Peranakan can be savoured here in Warrnambool.  Wong Kais tried the delectable nasi lemak: amazingly fragrant rice in Malaysian style, the usual condiments and a side of fork-tender, juicy rendang from another cooking era. He indulged in lamb shanks at the Whalers Hotel and stuffed his face. He would like to try other cuisines such as Mexican, Italian and Vietnamese offerings on his next trip.
Tourist spots are within walking distance.  In this post, he shares photos and observations he made at the Cannon Hill Lookout and Botanical Gardens.
Cannon Hill Lookout
Cannon Hill Lookout offers panoramic views of Lake Pertobe and distant views of the Foreshore Promenade and Lady Bay. Visitors can view a display of cannons used during World Wars I and II, monuments commemorating Portuguese exploration of the South West and The Dirty Angel statue installed in 1925 in tribute to war veterans. Beautifully maintained footpaths with a downward gradient lead towards Lake Pertobe and Foreshore Promenade. Tour buses unload tourists at the spacious carpark here; locals take their lunch and tea-breaks while feasting on the views from the refuge of their parked cars.
https://www.inaturalist.org/observations/140824749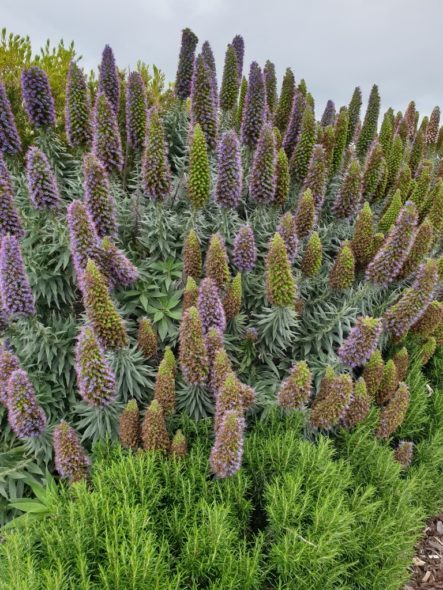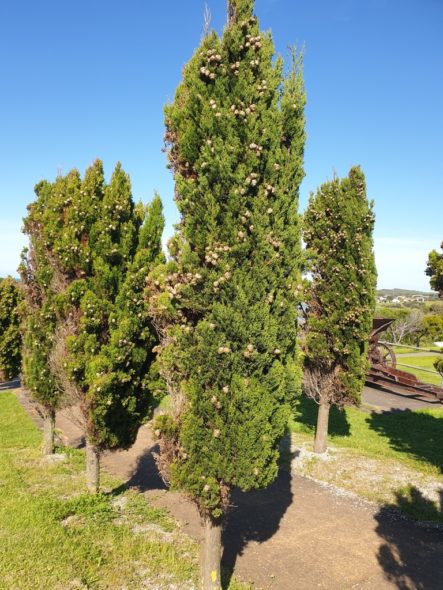 https://www.inaturalist.org/observations/141106963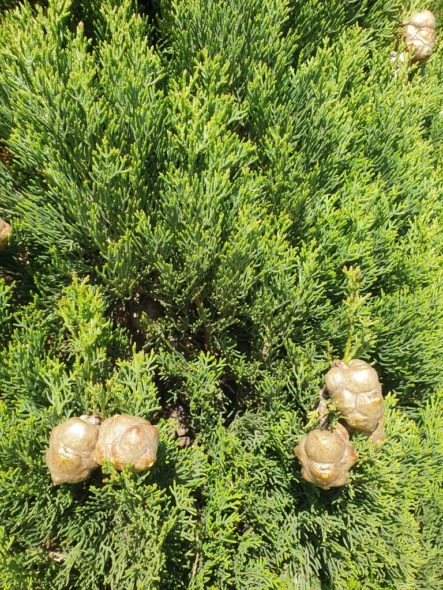 https://www.inaturalist.org/observations/141106648
At Cannon Hill Lookout, a fledgling Australian Magpie (Gymnorhina tibicen) was seen begging its father to feed it; and probing the soil successfully for earthworms. A pair of hares shared the grass turf with the magpies. View the following You-tube shots and the You-tube video.
https://youtube.com/shorts/PhSv-rbBLCk
https://youtube.com/shorts/EhEUOaUzDqc
Botanical Gardens Warrnambool (designed in 1879)
We entered a quiet and tranquil garden on a Sunday morning.  Beautiful tall trees, spring flowers in full bloom, a rotunda built in 1913, wide lawns and a pond populated by ducks and frogs, are all packed into 8.1 ha. Visitors can walk a circuit of the gardens in half an hour but there are plants spaced out in little niche corners that are worthy of one's attention.
https://www.inaturalist.org/observations/140456673
https://www.inaturalist.org/observations/140456847
https://www.inaturalist.org/observations/140456544
https://www.inaturalist.org/observations/140456801
https://www.inaturalist.org/observations/140456603
Wong Kais is hoping to visit Warrnambool again during the whale sighting months of June- September. The water off Logans Beach is a renowned whale nursery and thus a whale watching hot-spot. He also hopes to trek the Foreshore Promenade to Thunder Point and the breakwater. Maybe he will share more photos with BESGroup in the coming months.
Pictures © Wong Kais, Teo Lee Wei
Texts by Teo Lee Wei.
References:
Description of New Holland Honeyeaters https://www.birdsinbackyards.net/species/Phylidonyris-novaehollandiae#:~:text=Description%3A,to%20give%20an%20extended%20view.
Botanic Gardens Warrnambool https://vintagevictoria.net.au/warrnambool-botanic-gardens/?utm_source=rss&utm_medium=rss&utm_campaign=warrnambool-botanic-gardens
Botanic Gardens Warrnambool https://www.warrnambool.com/botanic-gardens
4.  Article on Cannon Hill Lookout Warrnambool https://www.weekendnotes.com/cannon-hill/
5. How to grow Erigeron karvinskianus 'Mexican Fleabane'   https://horticulture.co.uk/erigeron-karvinskianus/
Note to readers: If you like this post please tap on the Like button at the left bottom of page.