This photo gallery showcases the Blue-tailed Bee-eater, Merops philippinus, getting on with its life. Johnny Wee visited the Seletar Aerospace Park between November 2021 and January 2022 and was rewarded with these beautiful photo shots.  The bird is noticeable as its blue and green feathers are very eye-catching.  A black eye stripe gives the illusion of a bandit in flight. The long blue tail is obvious in flight and at perch.
The birds at this park forage acrobatically and return to the same favourite perch after snaring a prey. The sorties can be short and frequent. The patient photographer is able to observe the birds taking off and returning to low and bare branches.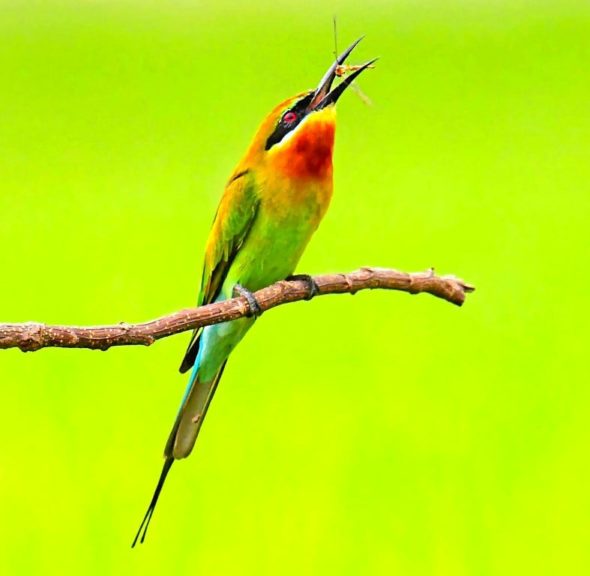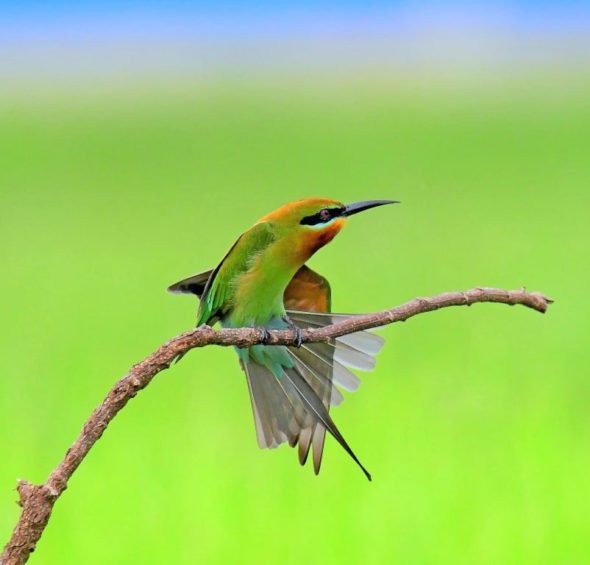 All photos © Johnny Wee.
Seletar Aerospace Park.
Note to readers: If you like this post please tap on the Like button at the left bottom of page.