A Bicolor Ant-Mimicking Jumping Spider (Myrmarachne melanocephala) was spotted on a sign by the boardwalk at MacRitchie Reservoir Park on 19 September 2022. Lovely mimicry: I thought it was a trap-jaw ant until I took a closer look and counted the legs.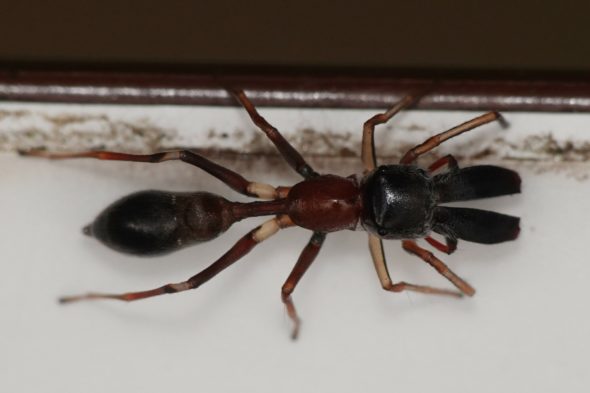 All photographs by Soh Kam Yung.
MacRitchie Reservoir Park
19 September 2022
Photo captions by Teo Lee Wei.
Note to readers: If you like this post please tap on the Like button at the left bottom of page.