The Grey crowned crane Balearica regulorum belongs to the crane family, Gruidae. This  native of Eastern and Southern Africa is an endangered species. A lone bird, believed to be male, has taken up residency at  Seletar Aerospace Crescent, Singapore.  This 'happy, dancing' bird is probably an escaped or released bird from a pet farm. Its partner died sometime ago and its lonely calls are unanswered.  It feeds on seeds, insects, worms, frogs, small fish and snakes. Refer to the references section for You-tube videos of this bird taken by different birders.
Johnny Wee shares beautiful images of this lonely bird he captured over a period of time.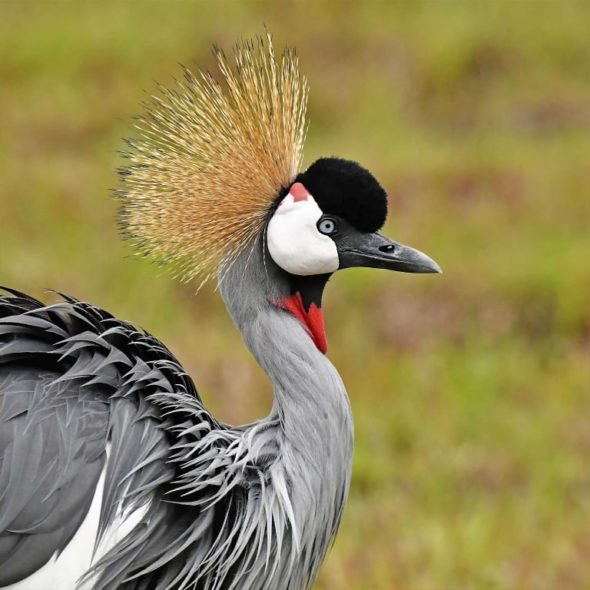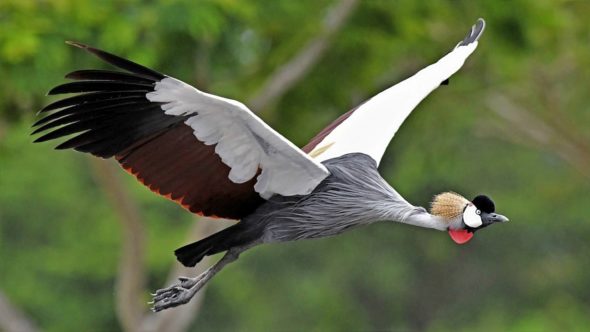 These birds form permanent bond pairs and share parental duties.  They have a life-span of 22 years.
Photographs © Johnny Wee.
Texts and captions by Teo Lee Wei.
References:
You-tube video of the crane foraging and calling https://youtu.be/Y_CmnWEkHZM
You-tube video showing the crane dancing on a taxi https://youtu.be/i__I6GqaEkA
Note to readers: If you like this post please tap on the Like button at the left bottom of page.