Christoper Tan came across a Gold-ringed Cat Snake (Boiga dendrophila) and an Oriental Tree Snake a.k.a Oriental Whip Snake (Ahaetulla prasina) at the playground near Rail Mall.  The Boiga had the Ahaetulla clamped in its mouth. The predator had probably  paralysed the prey with venom.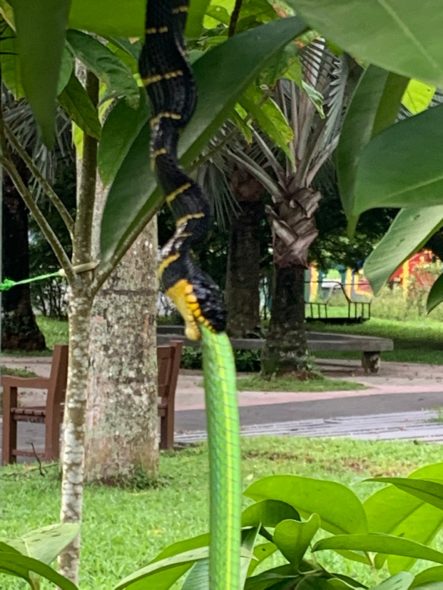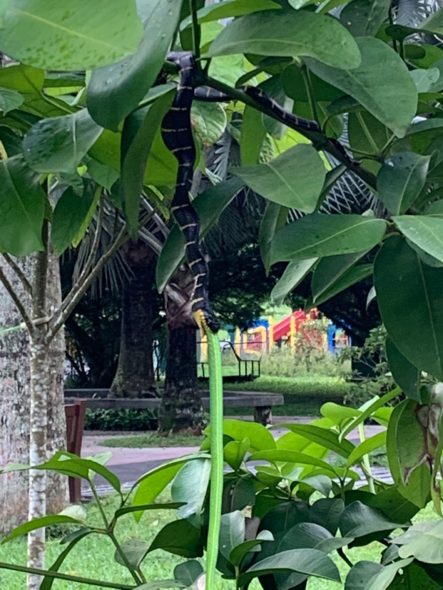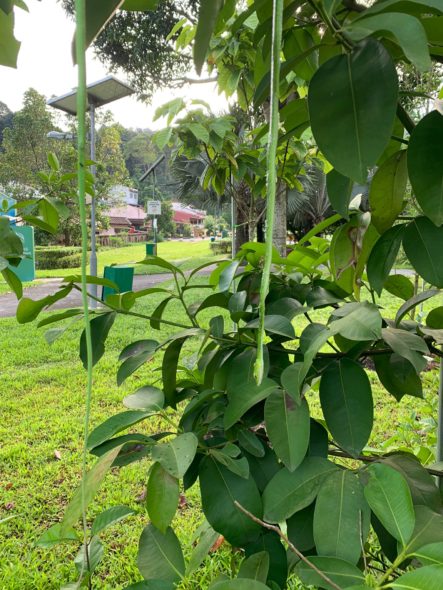 View this Youtube shorts by Christoper Tan. https://youtube.com/shorts/fhXCDvlegng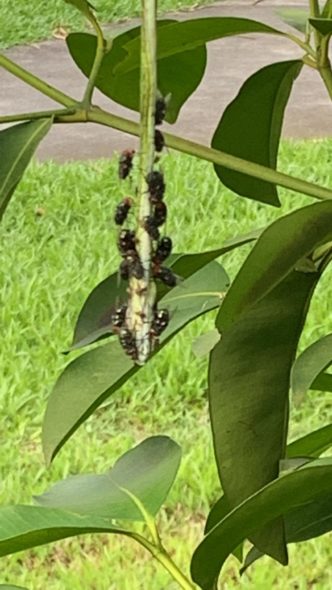 All photography and video by Christoper Tan.
Texts and captions by Teo Lee Wei.
This post is a cooperative effort between Birds, Insects N Creatures of Asia and BESG to bring the study of birds and their behaviour through photography and videography to a wider audience.
Note to readers: If you like this post please tap on the Like button at the left bottom of page.