A long-tailed shrike (Lanius schach) family attracted Shahrul's attention at the Singapore Business Park. His efforts paid off as this set of photographs show: moments when the two juveniles begged loudly for food, parent feeding a juvenile and food preparation.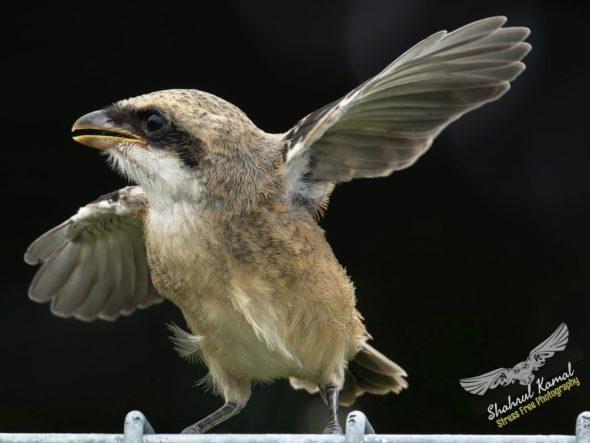 Changi Business Park
September 2022
12 pm
All photographs © Shahrul Kamal.
Texts and captions by Teo Lee Wei.
This post is a cooperative effort between Birds, Insects N Creatures Of Asia and BESG to bring the study of birds and their behavior through photography and videography to a wider audience.
Note to readers: If you like this post please tap on the Like button at the left bottom of page.