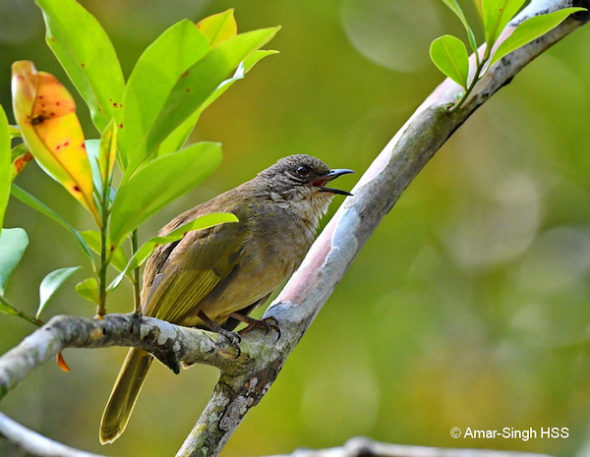 Post 1.
Olive-winged Bulbuls (Olive-winged Bulbul) are often sadly unrated. Posts 1-2 were obtained from the primary jungle at Kledang-Sayong Forest Reserve in Ipoh, Perak, Malaysia on 15th October 2019.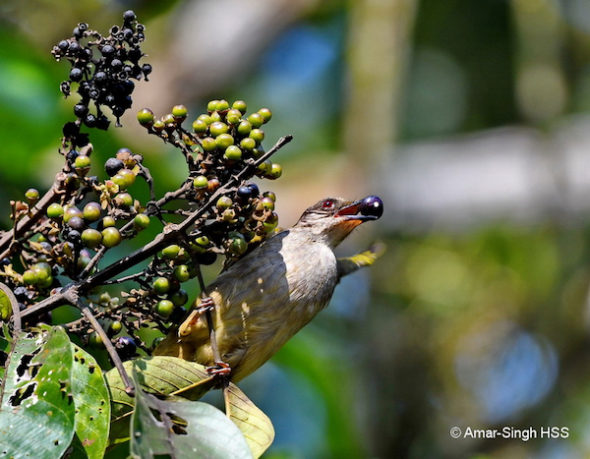 Post 2.
Post 2 shows the bird feeding on the Malayan Teak (Vitex pinnata). This fruit is favoured by many forest bulbul species as well as by Asian Fairy Bluebird (Irena puella malayensis), Spectacled Spiderhunter (Arachnothera flavigaster) and Little Spiderhunter (Arachnothera longirostra).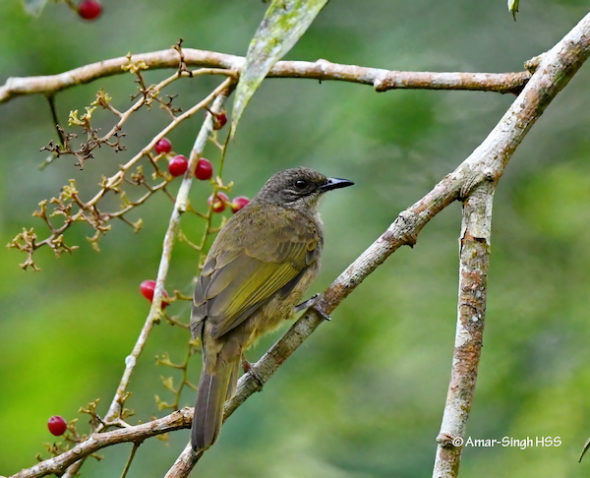 Post 3.
Post 3 was photographed at the fringe of the primary forest at Bubu Forest Reserve in Perak, Malaysia on 2nd November 2020. The Olive-winged Bulbul was feeding on the fruit of the Buchanania arborescens (Gooseberry Tree or Sparrow's Mango).
Amar-Singh HSS (Dato' Dr) – Ipoh, Perak, Malaysia
Equipment: Equipment: Nikon D500 SLR with Nikon AF-S Nikkor 500mm f/5.6E PF ED VR, handheld with Rode VideoMic Pro Plus Shotgun Microphone.