I watched a pair of Pin-striped Tit-Babblers (Mixornis gularis gularis) call out in the mid-morning as they forage in the undergrowth.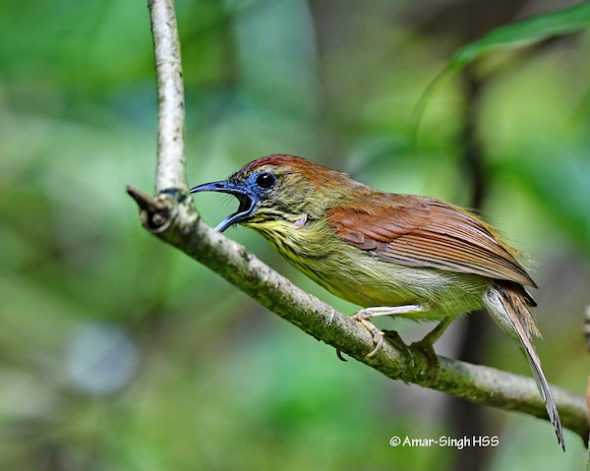 One spotted a large green caterpillar that was then branch swiped.
It may be my fancy, but it did appear as though the bird knew it had to drain out the internal fluids (juices) of the caterpillar (see above). It was collected and taken to feed juveniles.
Amar-Singh HSS (Dato' Dr) – Ipoh, Perak, Malaysia
Location: Ipoh, Perak, Malaysia
Habitat: Limestone hills at city fringe with secondary growth
Date: 12th November 2020
Equipment: Equipment: Nikon D500 SLR with Nikon AF-S Nikkor 500mm f/5.6E PF ED VR, handheld with Rode VideoMic Pro Plus Shotgun Microphone