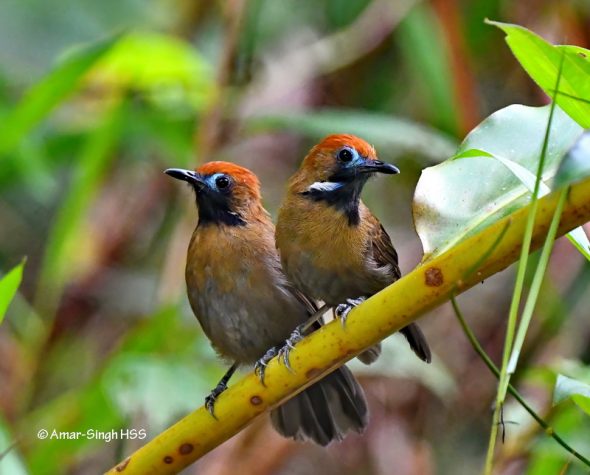 I saw these near-threatened (locally vulnerable bordering on endangered) Fluffy-backed Tit Babblers (Macronus ptilosus ptilosus) a number of times this morning.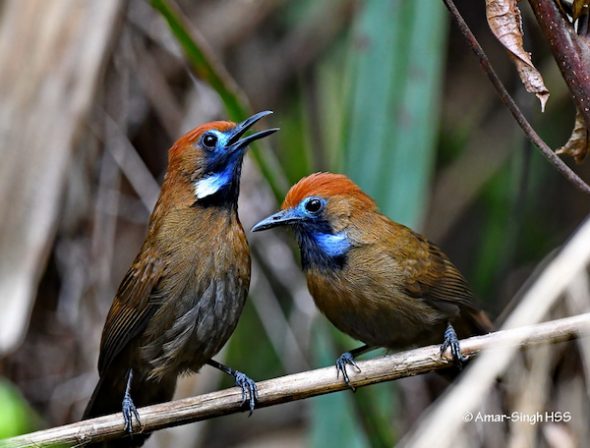 Initially a family unit of 4 birds (one bird seen was a juvenile); at another time was a pair of adults located about 1 km from the first group. The pair was in better lighting and offered an occasional image of these dark-undergrowth-loving birds.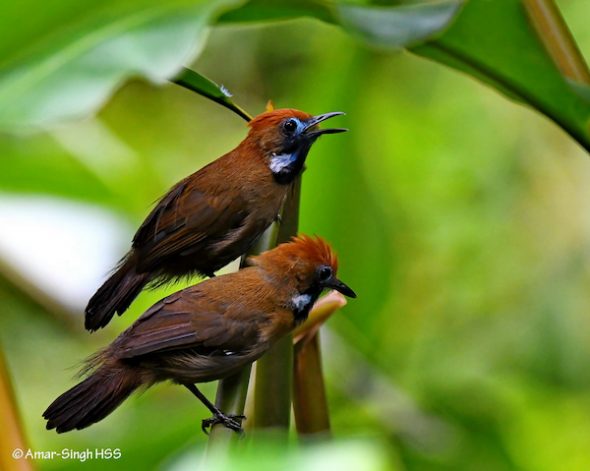 Note that one adult has some tail moult (bird on the right when seen together – above). This bird would initiate the calls and the second bird offer a 'duet' response; so it could be the male, assuming the male initiates calls.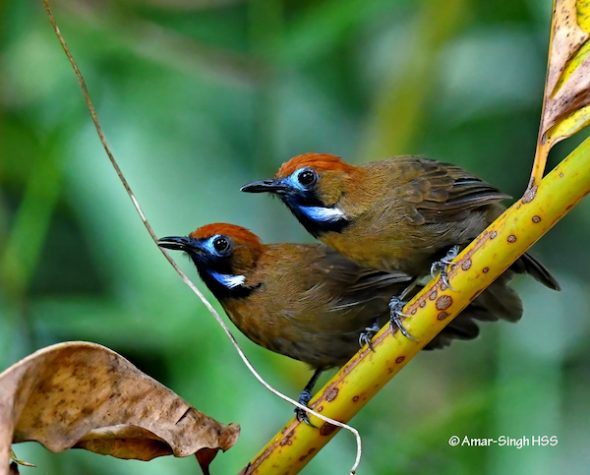 When calling out, the lead bird tends to bow down and the throat swells.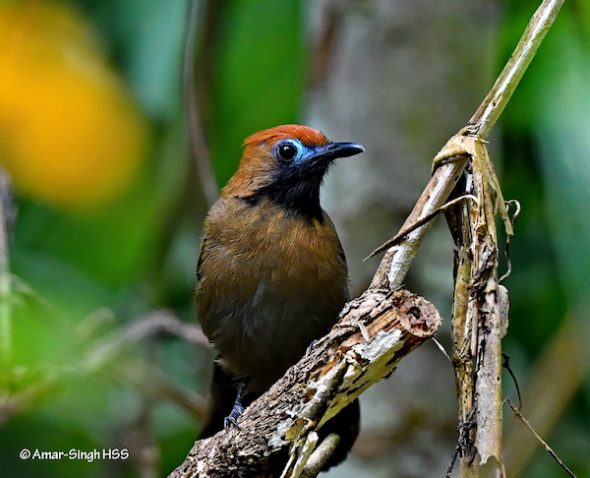 Also when calling the 'silky white feathers' (Wells 2007) at the throat are exposed.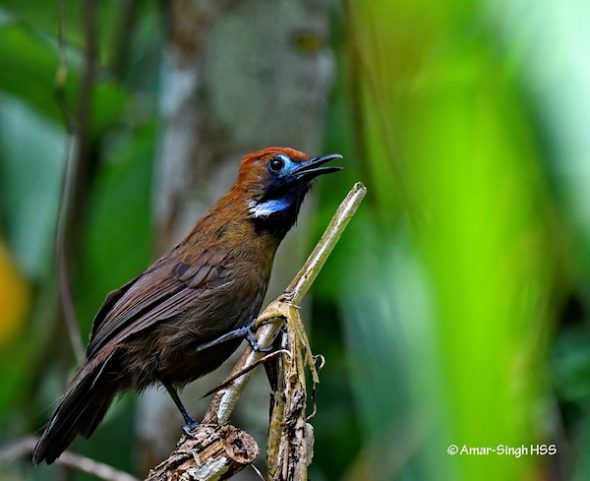 Amar-Singh HSS (Dato' Dr) – Ipoh, Perak, Malaysia
Habitat: Mixed primary and secondary forest
Date: 17th September 2020
Equipment: Equipment: Nikon D500 SLR with Nikon AF-S Nikkor 500mm f/5.6E PF ED VR, handheld with Rode VideoMic Pro Plus Shotgun Microphone