Soh Kam Yung wrote on his Facebook page: "A Golden-backed Weaver (
Ploceus jacksoni
) spotted at Kranji Marshes on 27 March 2022. It pulled a grass thread and tied it to the stem of a plant. The markings indicate it is an immature bird, so I'm not sure if it was really going to build a nest."On iNaturalist [
https://www.inaturalist.org/observations/109626485
]
Photos 1-4 © Soh Kam Yung.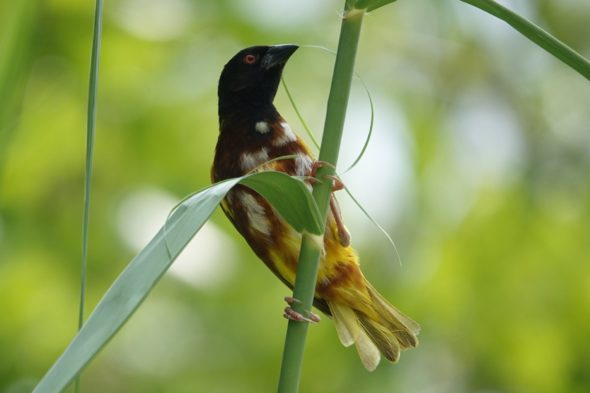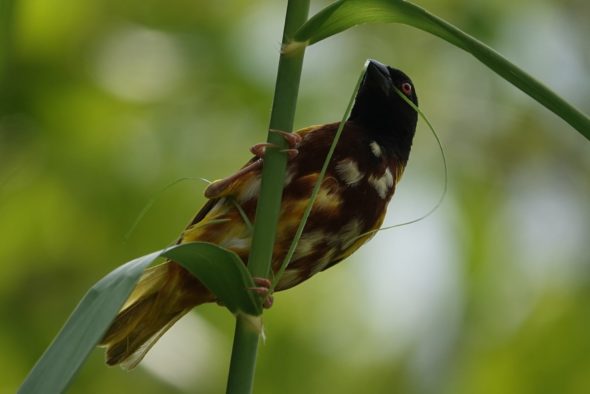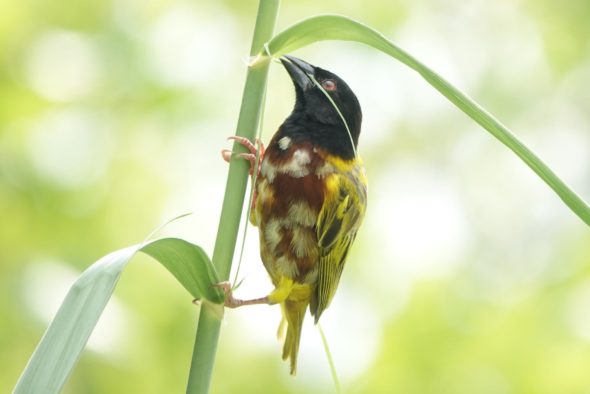 Lim Sheau Torng wrote about the different stages of moulting in this weaver species.  Read https://besgroup.org/2013/03/11/golden-backed-weaver-stages-of-moulting/. Morten Strange and Ng Bee Choo wrote about a male Golden-backed weaver building a nest in this post.
This African bird is believed to have arrived in Singapore in 2011 as bird cage escapees. They have established themselves successfully in Kranji Marshes, Neo Tiew Harvest Lane and Lorong Halus.