Gan Lee Hsia, who spotted the Black-winged Flycatcher-shrike (Hemipus hirundinaceus) at the Chek Jawa Coastal Boardwalk on 4 April 2022, has kindly shared her photo documentation of the birds.  These birds are forest dwelling birds which perch on trees to look out for possible food flying in the air or on the ground. She has captured the birds in their natural environment and the photos instruct birders on the difficulty of spotting the birds. Only the very observant and experienced birders can spot them at first sight.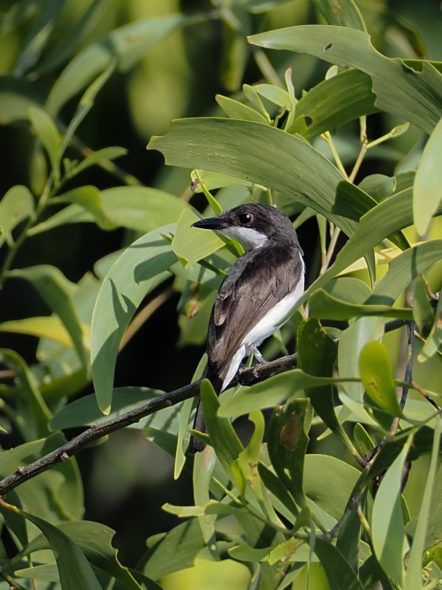 Photos 1- 4 and 6 shows the bird perching on Acacia auriculiformis ( Earleaf Acacia or Northern Black Wattle).
Photos 5 and 7 shows the bird perching on an unidentified tree.
All photographs are attributed to Gan Lee Hsia.