I spotted this pair of Orange-bellied Flowerpeckers (Dicaeum trigonostigma trigonostigma) because they were fluttering extensively to try and get at some item from a tree (prey or item not seen). They both looked very agitated, lifted wings and breast feathers and were flitting about fast – intermittently they would flutter in front of the tree and try to reach some leaves.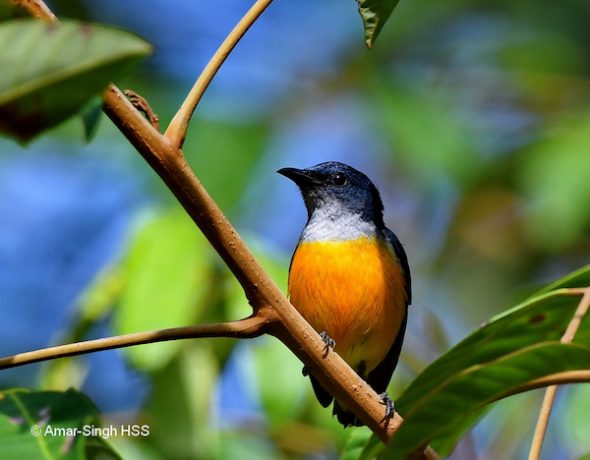 There were no other birds around (no competitive Orange-bellied Flowerpeckers), no threat I could see (snake, etc). I was sitting in my car on a trail and they ignored me. Once they had left, I had a good look at the tree and could not see any nest or young.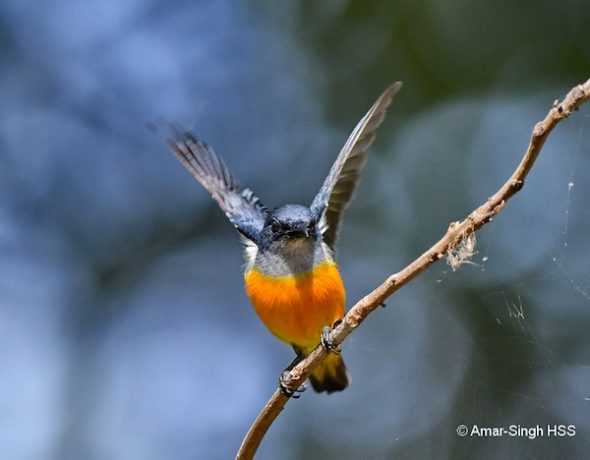 Some images of the male.
Amar-Singh HSS (Dato' Dr) – Ipoh, Perak, Malaysia
Location: Ulu-Kinta, Ipoh, Perak, Malaysia
Habitat: Mixed Secondary and Primary Forest
Date: 15th June 2020
Equipment: Equipment: Nikon D500 SLR with Nikon AF-S 105mm f/2.8G VR IF-ED