The sweet potato bug, Physomerus grossipes, is a Hemipteran.  It is a true bug in the Coreidae family: the leaf-footed bug. It is native to South-East Asia and often sucks sap from plants in the Leguminosae (e.g. Clitoria ternatea, the butterfly pea) and Convolvulaceae (e.g. Ipomoea, morning glory and sweet potato) families. The plants may wilt or have reduced growth.  Plant viruses may also be introduced by the bugs.
The bugs are about 2 cm long, oval-shaped and with segmented antennae. The hind tibias are enlarged.
Eggs are laid on the underside of leaves and the females usually guard the eggs and nymphs against predation by ants and parasitisation by wasps.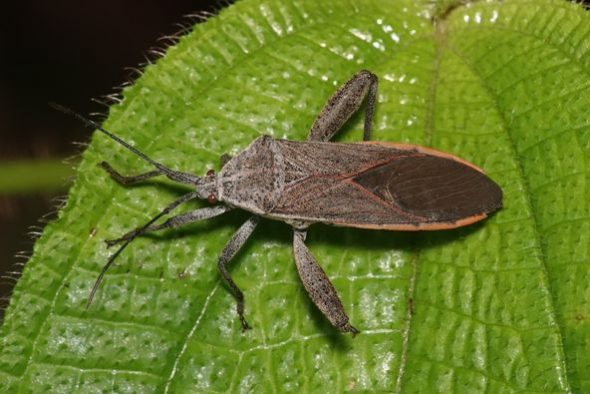 Photos are on iNaturalist [ https://www.inaturalist.org/observations/108496527 ]
Article by Teo Lee Wei
References: