There were more than 20 Little Cuckoo-Doves (Macropygia ruficeps malayana) in a dense clump of trees and bushes. I watched the courtship chase and calls of the group.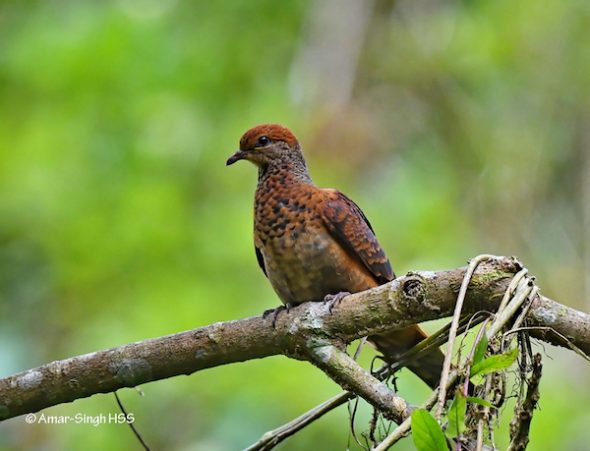 The above bird is a female.
The above is a sonogram and wave form of two types of calls. The second group of three calls are the 'woo' courtship calls (see Wells 1999).
Call recording here. I am sure there is some admixture of Barred Cuckoo-Dove calls:  https://www.xeno-canto.org/590252
Amar-Singh HSS (Dato' Dr) – Ipoh, Perak, Malaysia
Location: 1,700m ASL, Cameron Highlands, Pahang, Malaysia
Habitat: Trail through primary jungle
Date: 6th August 2020
Equipment: Equipment: Nikon D500 SLR with Nikon AF-S Nikkor 500mm f/5.6E PF ED VR, handheld with Rode VideoMic Pro Plus Shotgun Microphone