Post 1.
Differentiating the female Lesser from the Greater Green Leafbirds is not always that easy. Of the three different birds shown here in 4 images, post 1 and 2 are of the same bird.
Post 2.
The eye ring not as intense as expected for the Greater Green Leafbirds and they were accompanied by male Lesser Green Leafbirds. Wells 2007 states "yellow… chin/throat are not exclusive to female Greater as occur among juvenile Lesser".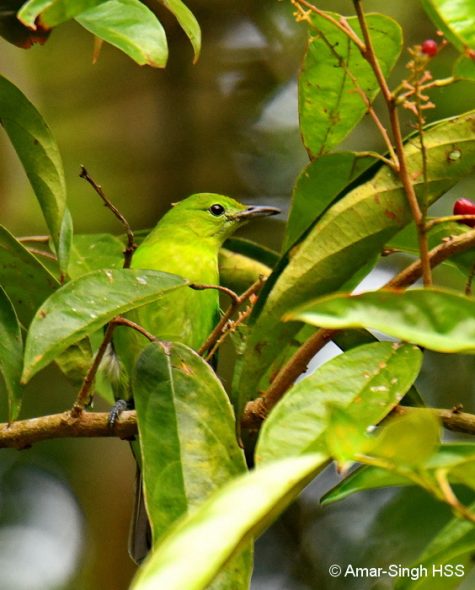 Post 3.
Possible that posts 1, 2 and 4 are juvenile Lesser Green Leafbirds? (especially posts 1 and 2).
And Post 3 an adult Lesser Green Leafbird.
Post 4.
Amar-Singh HSS (Dato' Dr)
Ipoh, Perak, Malaysia
Location: Kledang-Sayong Forest Reserve, Ipoh, Perak, Malaysia
Habitat: Fringe of primary jungle
Date: 6th December 2018
Equipment: Nikon D500 SLR with Tamron SP 150-600mm f/5-6.3 Di VC USD, handheld