House crows, Corvus splendens, are omnivorous and very adapted to living close to humans.  They are opportunistic and feed on any scrap food they can encounter, whether plant or animal origins.
Dave sent in this photo showing a murder of crows crowding around a road kill rat at Bishan Street 13 on 15 February 2022.  This street has low traffic volume and the crows will clean up the rat carcass in a very short time.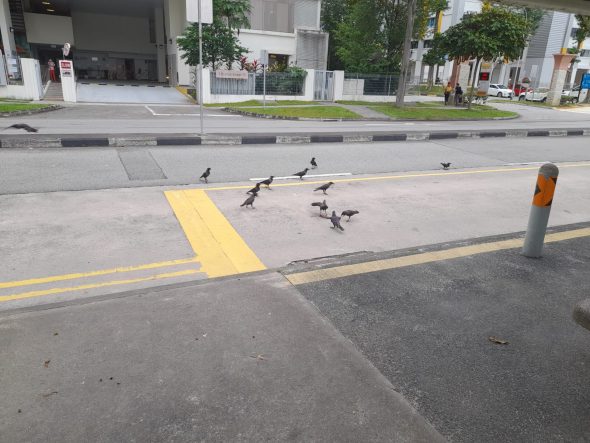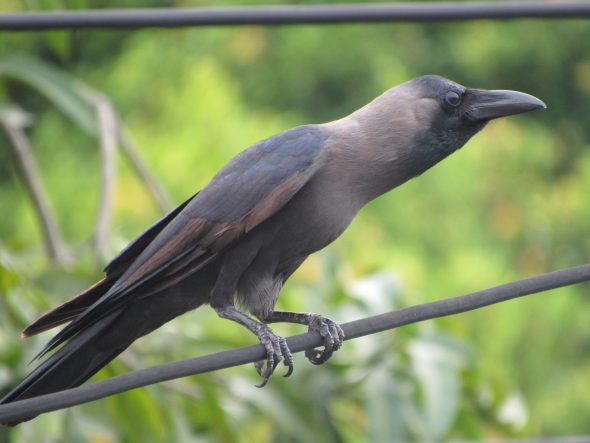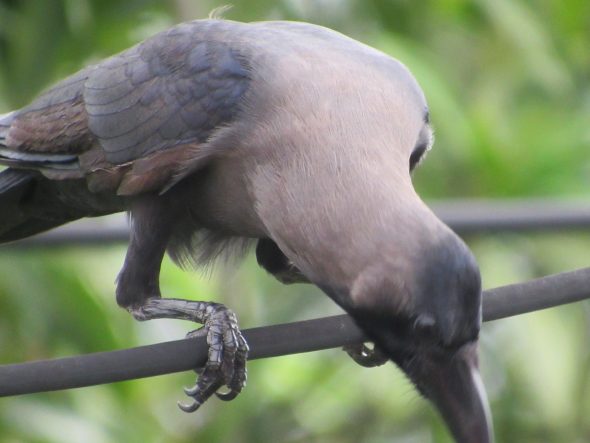 Angie Ng reported a crow killing a rat that ran across a road.