A number of different woodpeckers inhabit the mangrove forest and I saw Greater Flamebacks, Sunda Pygmy Woodpeckers and Laced Woodpeckers.
I saw two of these handsome Laced Woodpeckers (Picus vittatus). The image above shows the adult male.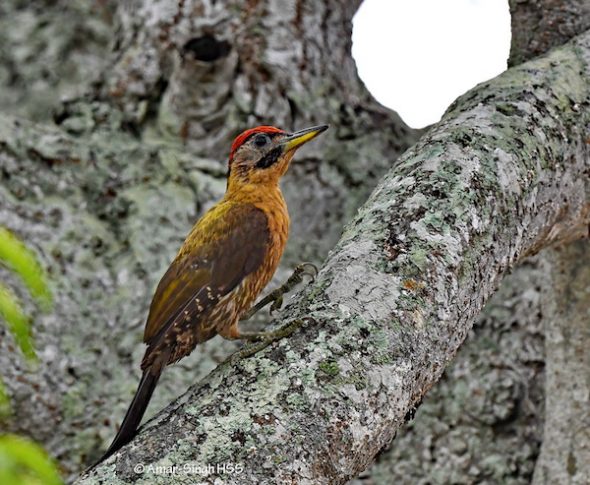 The rest of the birds show an immature male with black in the cap posteriorly (best seen in in the image below). The mantle of this immature bird is also lighter with yellow flecked into the olive-green.
Amar-Singh HSS (Dato' Dr)
Ipoh, Perak, Malaysia
Location: Bagan Datuk, Perak, Malaysia
Habitat: Coastal Mangrove
Date: 10th September 2020
Equipment: Equipment: Nikon D500 SLR with Nikon AF-S Nikkor 500mm f/5.6E PF ED VR, handheld with Rode VideoMic Pro Plus Shotgun Microphone