While birdwatching in the forest in January 2021, I encountered a small flock of Ashy Minivets (Pericrocotus divaricatus) consisting of 7 birds, of which 2 were adult males and the rest females or first year birds.
Some of these birds were in moult. It is not always that easy to differentiate these Ashy Minivets from Swinhoe's (Brown-rumped) Minivet (Pericrocotus cantonensis).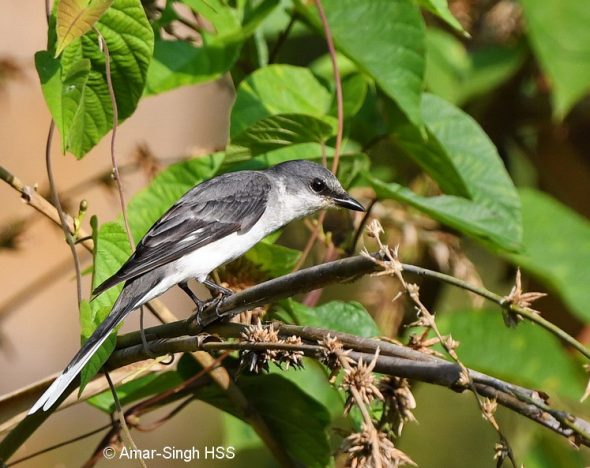 An immature/first winter bird.
Amar-Singh HSS (Dato' Dr)
Ipoh, Perak, Malaysia
Location: Ipoh, Perak, Malaysia
Habitat: Broken primary forest with secondary growth
Date: 11th January 2021
Equipment: Equipment: Nikon D500 SLR with Nikon AF-S Nikkor 500mm f/5.6E PF ED VR, handheld with Rode VideoMic Pro Plus Shotgun Microphone