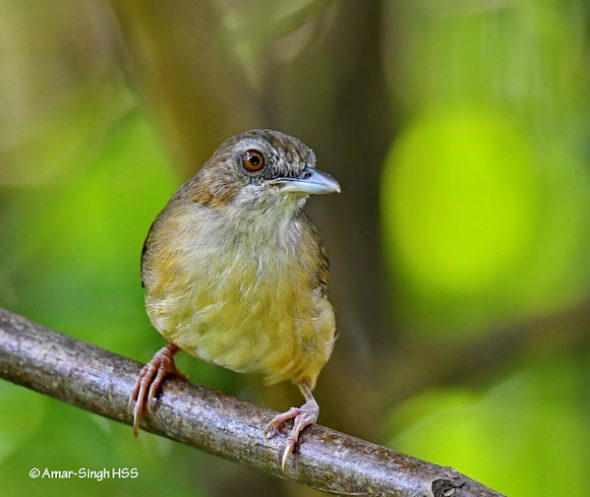 There was some suggestion initially when I posted this Abbott's Babbler (Malacocincla abbotti olivacea) on another group that it might be a Horsfield's Babbler (Malacocincla sepiaria).
Although I did see the bird in primary forest at a stream, however calls supported Abbott's.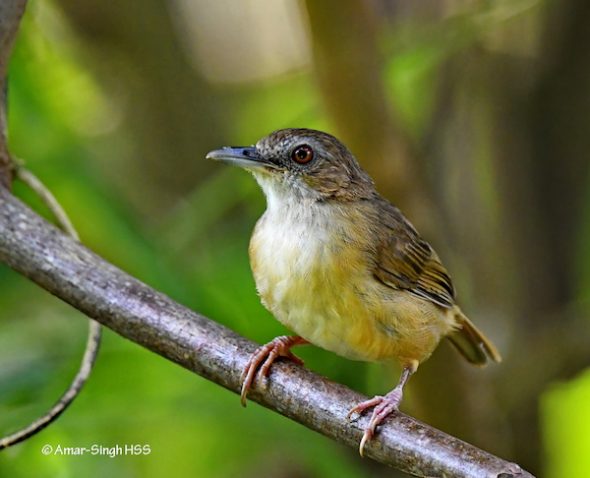 The main difference (besides the calls) between Horsfield's and Abbott's Babbler are said to be:
Horsfield's is darker above (on crown)
Horsfield's has indistinct streaks on upper breast
Horsfield's had darker feet
This bird looks like Abbott's to me.
Amar-Singh HSS (Dato' Dr)
Ipoh, Perak, Malaysia
Location: Papan Forest Reserve, Ipoh, Perak, Malaysia
Habitat: Primary forest at a stream
Date: 27th August 2020
Equipment: Equipment: Nikon D500 SLR with Nikon AF-S Nikkor 500mm f/5.6E PF ED VR, handheld with Rode VideoMic Pro Plus Shotgun Microphone