I had a number of opportunities to observe the Light-vented Bulbul (Pycnonotus sinensis formosae). A friendly, highly sociable bulbul, often in small or large social groups (50 birds). Since these images were from the extreme north they are P. s. formosae. There is concern of hybridisation with Taiwan (Styan's) Bulbul (Pycnonotus taivanus) further south.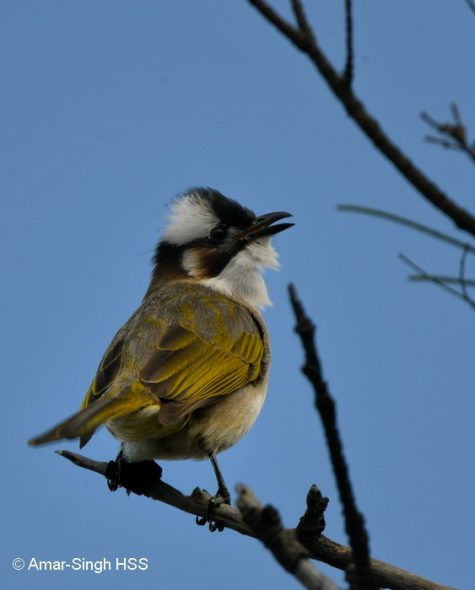 However, if you look at the bird shown in the close up (below) you will see a tiny red spot at the base of the mandible.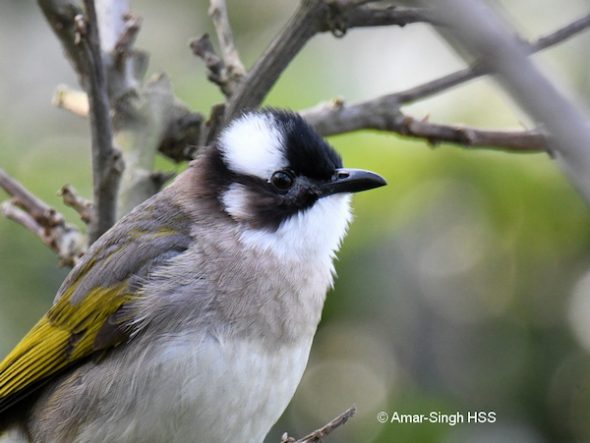 The plumage is that of a typical Light-vented Bulbul but one of the noted differences with Taiwan (Styan's) Bulbul is the presence of orange-red spots at the base of the lower bill in Styan's. I suspect this feature that I saw in a few birds can only be seen in very close up images and is not due to hybridisation.
There is some degree of variability in the plumage of the Light-vented Bulbul, in particular the degree of brown-grey on the upper breast. I saw birds with very light breasts, different shades of darkness and size of the patch.
Amar-Singh HSS (Dato' Dr)
Ipoh, Perak, Malaysia
Location: Jinshan Youth Activity Center, New Taipei City, Taiwan
Habitat: Park & Wetlands near the sea
Date: 18th January 2019
Equipment: Nikon D500 SLR with Tamron SP 150-600mm f/5-6.3 Di VC USD, handheld with Rode VideoMic Pro Plus Shotgun Microphone