Wong Kais was at St. John's and Lazaru Islands on 3 December 2021. It was a cloudy day with occasional gusts of wind. He noticed a proliferation of bright orange butterflies and decided to photograph them. Most of the photographs were taken on Lazarus Island where Tridax procumbens (coat buttons or tridax lily) and Asystasia gangetica (Chinese violet or coromandel) were in flower. They were also seen feeding on lantanas in other parts of Lazarus and St. John's Islands.
Dryas iulia is also known as the Julia butterfly and Julia Heliconian.  It belongs to the Nymphalidae family, also nick-named the brush-footed butterfly for the short pair of front legs which are heavily covered with hairs. They are native to Brazil, Florida and Southern Texas.  The species is known to have been introduced to Thailand and spread to Malaysia. They were first seen in Hort Park, Singapore in June 2021, according to documentations in Butterflycircle Facebook.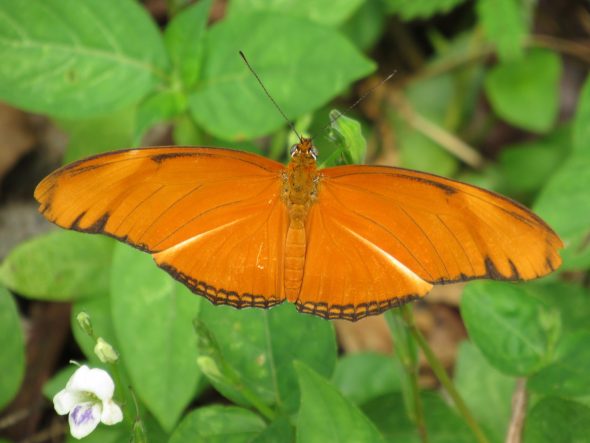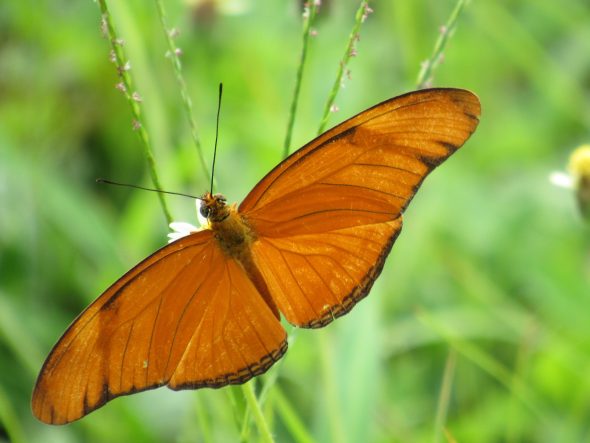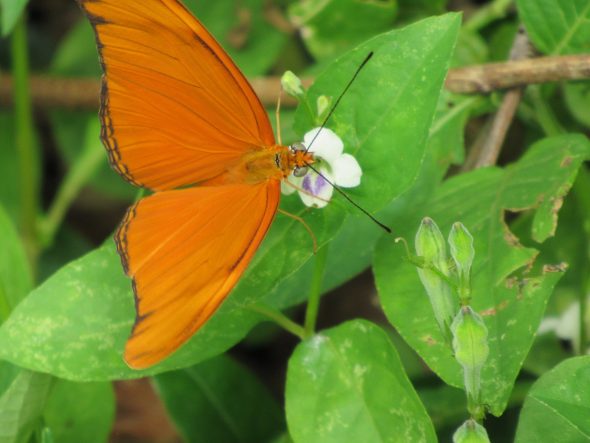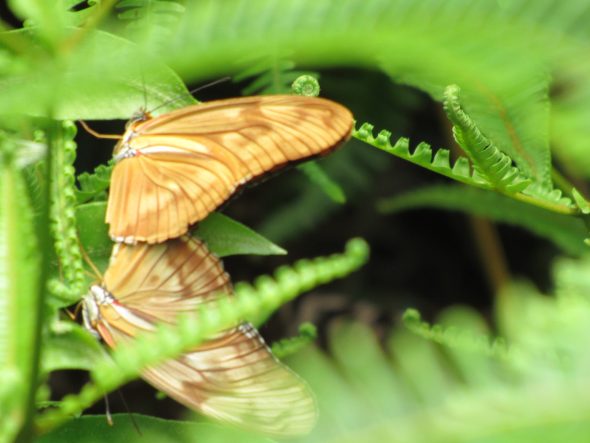 The photographer did not notice any caterpillars on day of photography.
Article by Teo Lee Wei