I spent the morning in mangrove forest and met up with a family unit of Greater Flamebacks (Chrysocolaptes guttacristatus indomalayicus).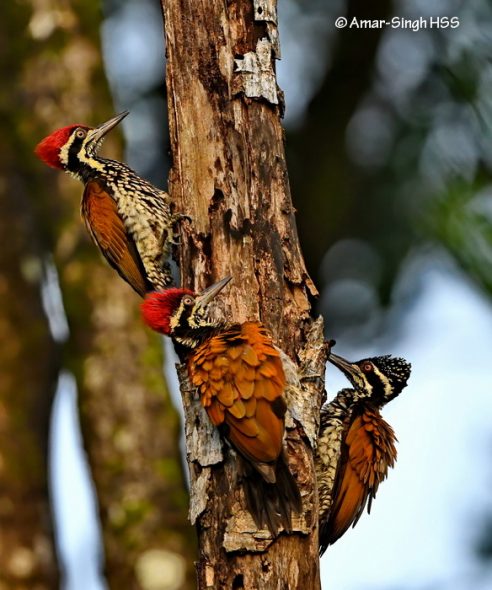 The image above shows the adult male is bottom centre and juvenile/immature male top left. The adult male displayed dominant behaviour, did most of the drumming and made most of the calls; although the adult female did also drum once. The immature male appeared more insecure with my presence and moved to join the adults. All were self-feeding and large pieces of bark were occasionally removed.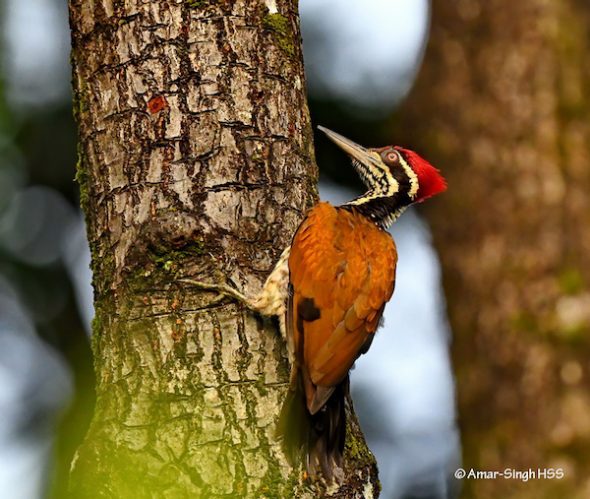 The above is the adult male…
…the above shows the adult female…
…juvenile/immature male (mantle not well developed) is shown above.
Amar-Singh HSS (Dato' Dr)
Ipoh, Perak, Malaysia
Location: Matang Mangrove Forest Reserve, Perak, Malaysia
Habitat: Mangrove forest
Date: 20th August 2020
Equipment: Equipment: Nikon D500 SLR with Nikon AF-S Nikkor 500mm f/5.6E PF ED VR, handheld with Rode VideoMic Pro Plus Shotgun Microphone