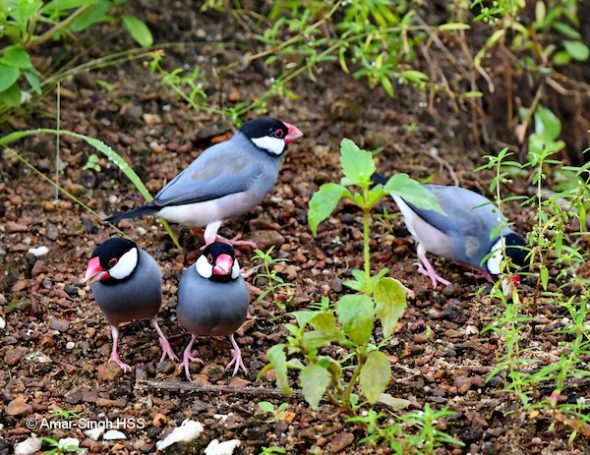 A family unit of 4 birds, 2 adults and 2 immature Java Sparrows (Lonchura oryzivora); note the brown in the plumage of the 2 birds in the background in the above image. The head is also not as black.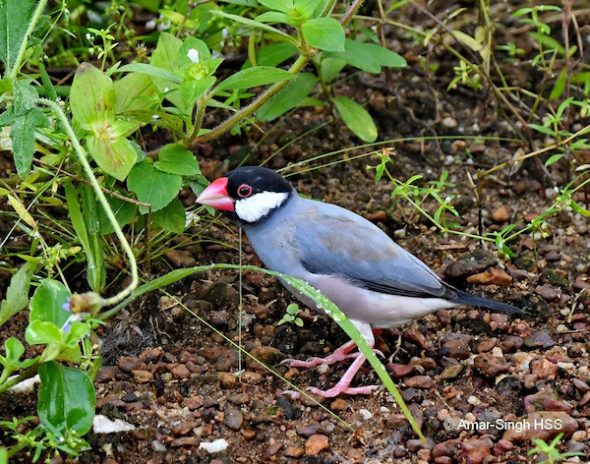 A close view of one of the immature birds is in the above image. The immature birds were self-feeding but occasionally would try and get food from the adults, but were not given any.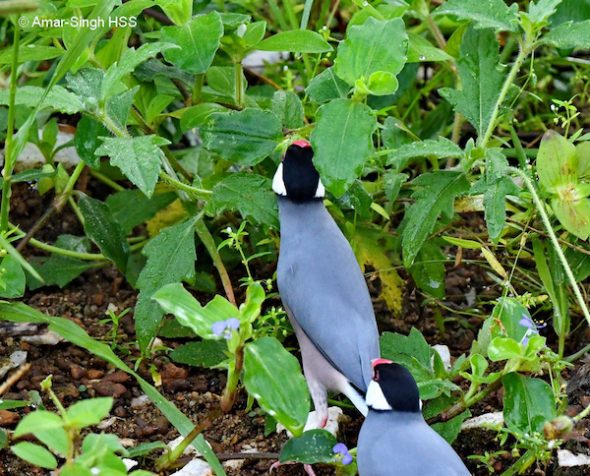 The above image shows an adult feeding on Commelina diffusa (nudiflora), the growing tips of leaves. I had posted on this food source for Java Sparrows some years ago HERE. Commelina diffusa is a herb harvested for local use as a food or medicine. The plant is known to have antioxidant and antimicrobial activity, as well as good nutritional & mineral content (vitamin C, B3 & B2, Na, Ca, Mg). The plant is also a novel source for gold nanoparticles. I have found the Java Sparrows astute at feeding on plants with good nutritional/medicinal value.
Amar-Singh HSS (Dato' Dr)
Ipoh, Perak, Malaysia
Location: Outskirts of Ipoh, Perak, Malaysia
Habitat: Semi-urban
Date: 22nd June 2020
Equipment: Equipment: Nikon D500 SLR with Nikon AF-S Nikkor 500mm f/5.6E PF ED VR, handheld with Rode VideoMic Pro Plus Shotgun Microphone