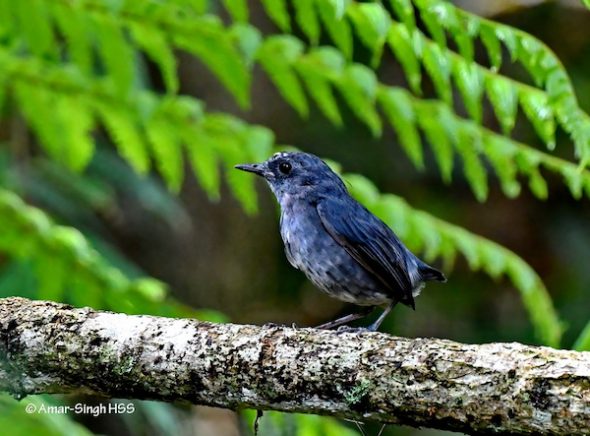 Lesser Shortwings (Brachypteryx leucophris wrayi) are really tough birds to watch or image.
I waited quite some time and had a number of images but all were of limited quality due to lighting.
The bird can move very quietly in the undergrowth but has loud calls. The images of the first two males from the top seem to be in moult.
Amar-Singh HSS (Dato' Dr)
Ipoh, Perak, Malaysia
Location: 1,800m ASL, Cameron Highlands, Pahang, Malaysia
Habitat: Dark gully/stream, primary jungle
Date: 24th September 2020
Equipment: Equipment: Nikon D500 SLR with Nikon AF-S Nikkor 500mm f/5.6E PF ED VR, handheld with Rode VideoMic Pro Plus Shotgun Microphone