The photo by Tony Chua and videos by Jeremiah Loei showcase the beauty and cuteness of this particular Oriental Dwarf Kingfisher (Ceyx erithaca) a.k.a. Black-backed Kingfisher a.k.a. Three-toed Kingfisher. CY Tan's photos captured the bird's flight maneuvers.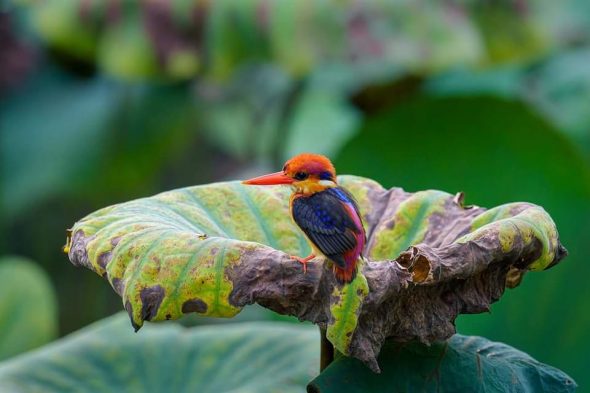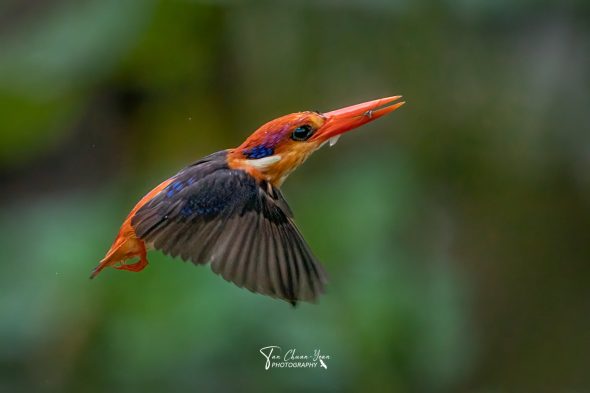 Video 1 by Jeremiah Loei.  The cuteness overload is captured in this video.
Video 2 by Jeremiah Loei.  The kingfisher is only 14 cm long and light in weight.  It is able to stand on a withered lotus leaf.
Video 3 by Jeremiah Loei. The kingfisher allows photographers to approach it.
Video 4 by Jeremiah Loei.
Video 5 by Jeremiah Loei.  A good queueing system installed by NParks for the benefit of young and veteran birders.
Birders have shown that consideration for other birders gives everyone a fair chance to bag beautiful photos and videos of that prized bird.  The early birders are able to point out to later birders  the locations to get the best angles and lightings for the perfect shot. The best part of the system is that everyone can have second and third chances. Birders can perhaps self-organize and observe this queueing system whenever crowding is expected in all future birding pursuits.
This post is a cooperative effort between Birds, Insects N Creatures Of Asia and BESG to bring the study of birds and their behaviour through photography and videography to a wider audience.