I spotted a pair of Streaked Wren-babblers (Napothera brevicaudata leucosticte) moving and calling in the undergrowth and chose to wait for them to emerge fully.
They came out a number of times to call (see below) as well as to display some wing flick behaviour.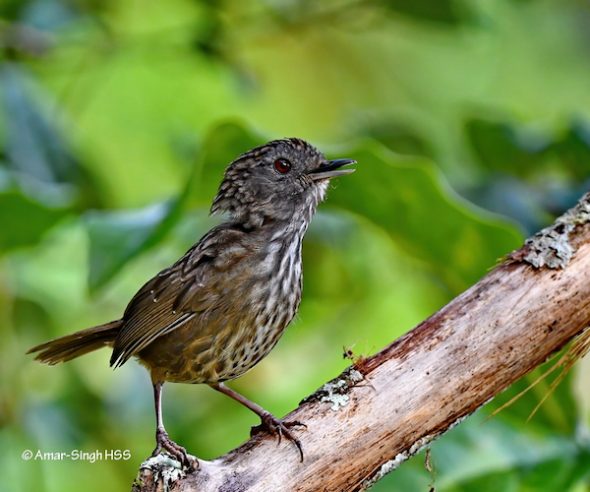 I suspect the behaviour was addressed towards me, either as intimidation or distraction. They gave spectacular views while doing so, in decent lighting.
Amar-Singh HSS (Dato' Dr)
Ipoh, Perak, Malaysia
Location: 1,700m ASL,Cameron Highlands, Pahang, Malaysia
Habitat: Trail through primary jungle
Date: 6th August 2020
Equipment: Equipment: Nikon D500 SLR with Nikon AF-S Nikkor 500mm f/5.6E PF ED VR, handheld with Rode VideoMic Pro Plus Shotgun Microphone