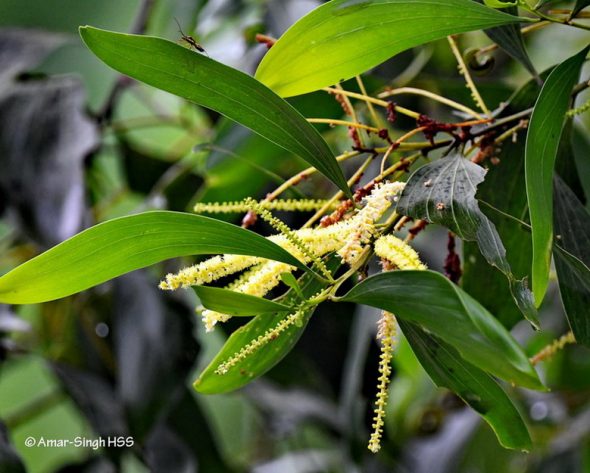 I saw a family unit of four Crimson Sunbirds (Aethopyga siparaja siparaja) from a distance. I observed them feeding on the nectar of the Acacia mangium (above shows the plant; no images of flowers and feeding) and a wild Ipomoea species (below), both new food sources.
Earlier I had seen a juvenile feed on a cultivated Holmskioldia sanguinea (the Chinese Top Hat plant) – an exotic plant that is a particular favourite of this sunbird (below).
In the past I have also seen the Olive-backed Sunbird (Cinnyris jugularis) feed on the Acacia mangium nectar.
Amar-Singh HSS (Dato' Dr)
Ipoh, Perak, Malaysia
Location: Ipoh, Perak, Malaysia
Habitat: Fringe of the city, secondary growth
Date: 28th January 2021
Equipment: Equipment: Nikon D500 SLR with Nikon AF-S Nikkor 500mm f/5.6E PF ED VR, handheld with Rode VideoMic Pro Plus Shotgun Microphone