The Common Sandpiper (Actitis hypoleucos) must be the wader with the widest habitat distribution when on migration.
I have seen it from the coast all the way to deep inland and along jungle streams. This solitary bird was on a river bank 3 km into an ex-logging trail with secondary forest. It was preening and stretching, allowing for a good view of the plumage.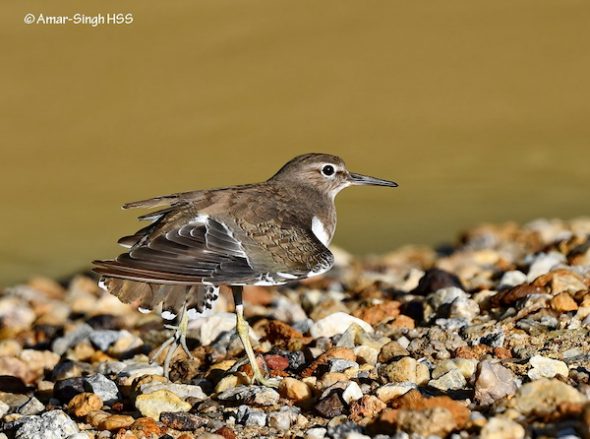 The image below is a composite showing how the jizz of a bird can change dramatically.
Amar-Singh HSS (Dato' Dr)
Ipoh, Perak, Malaysia
Location: Ipoh, Perak, Malaysia
Habitat: River in previously logged forest
Date: 5th November 2020
Equipment: Equipment: Nikon D500 SLR with Nikon AF-S Nikkor 500mm f/5.6E PF ED VR, handheld with Rode VideoMic Pro Plus Shotgun Microphone